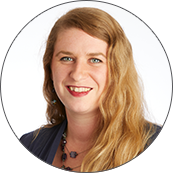 Becca Curtis
Operations Analyst
Becca Curtis, operations analyst, has been supporting ISTE members and staff in various capacities for almost a decade. She currently oversees the customer service team, provides database training and support to staff, works to maintain data integrity and runs the sales counter during ISTE's Annual Conference & Expo.

Becca has been recognized for her work with cross-functional teams to bring about major process improvements across the organization. Her past experience in customer service has given her a passion and attention to detail for providing the highest level of support possible to internal and external clients.

She holds an associate's degree in administration from Lane Community College.