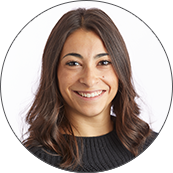 Beth Miranda
Senior Manager of Event Logistics
Beth Miranda provides logistical and administrative support through the coordination of event-specific projects. She helps coordinate event housing, volunteers, entertainment, reports and sponsor fulfillment while continuously researching new event features.
She joined the ISTE events team in 2017.
Beth graduated from the University of Portland with a bachelor's degree in organizational communication.