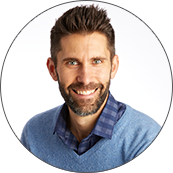 Brandon Olszewski
Director of Research
Brandon Olszewski, director of research, has expertise in educational research, program evaluation and social science methodology and theory.
He began work in educational program evaluation in 2003, working with community colleges supporting occupational skills training programs for individuals with disabilities. From there, his doctoral work focused on the politics of school change and teachers' work. Since then, Brandon has managed and supported evaluations for projects funded by the National Science Foundation, the U.S. Department of Education, state departments of education and private foundations. He specializes in evaluations of STEM programs, educational technology and digital age skills, and mixed-methods research including predictive quantitative modeling, item analysis and qualitative methods.
Brandon has consulted on international projects and represented ISTE in Asia, Latin America and Europe. He has published on topics including program evaluation, sociology, special education and social science methodology and psychometrics, and has taught many collegiate courses in both community college and university settings.
He holds a doctorate in sociology from the University of Oregon.