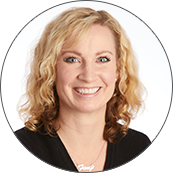 Cory Meiner
Accounts Receivable Specialist
Cory Meiner, accounts receivable specialist, creates invoices, processes incoming payments and resolves payment issues for ISTE.
She's worked in accounts receivable since 2005 and joined the ISTE team in 2008.
Cory has a bachelor's degree in art from the University of Oregon. She enjoys hiking, skiing and all that the Pacific Northwest has to offer.