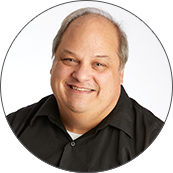 Colin Murcray
Senior Director Books & Journals
Colin Murcray, senior director of books and journals, has worked in the publishing industry for over 17 years.

He has a master's degree in English and a master's of fine arts in creative writing with an emphasis in writing for children and teens.

Colin is originally from Littleton, Colorado, is married, and has two daughters. In his free time, he enjoys coaching fastpitch softball, fly fishing and writing.