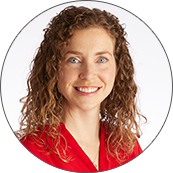 Heidi Ellis
Senior Director of Membership and Partnership Strategy
Heidi Ellis has worked in membership, project management, marketing and event planning roles for the past seven years at ISTE.

She currently leads efforts to grow ISTE membership and enhance the value of the member experience by focusing on retention and recruitment, community development, engagement, recognition and awards programs.

Heidi works closely with other departments and organization leaders to grow and improve ISTE's offerings.