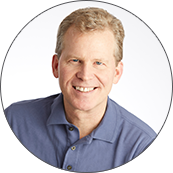 Jim Flanagan
Chief Operating & Strategy Officer
Jim Flanagan, chief administrative and strategy officer, has overall responsibility for the operational and support functions at ISTE, including finance, marketing, human resources, technology and project management. He also supports development of the organizationwide strategy, performance management and general outreach.

Before joining ISTE, he owned and operated Flanagan Education Services, a consulting firm that helped schools and education companies identify and implement best practices to enhance teaching, personalize learning and improve management practices. His edtech experience includes expertise in instructional software, online courses, specialized programs, administrative software, analytics programs, hardware, network services, professional services and strategic consulting.
Previously, Jim held roles as the CIO and director of research, assessment and evaluation for the St. Louis Public Schools and served on the Chicago Board of Education. Jim also worked as a management consultant with Ernst & Young and Price Waterhouse leading process improvement, systems implementation, strategy and change management projects across industries.
Jim has extensive experience with education services corporations, including Amplify, Connections Education (Pearson), Public Consulting Group and Education Networks of America. He has also worked with the Partnership for 21st Century Skills to advocate for improvements in education, and he currently serves on the board of directors for the TEC Connections Academy Commonwealth Virtual School.
Jim holds a bachelor's degree in political science from the University of Michigan and a master's degree in finance and marketing from the Kellogg Graduate School of Management at Northwestern University.