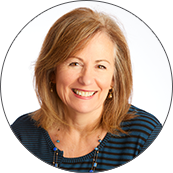 Jessica Medaille
Senior Advisor
Jessica Medaille, senior advisor, works with her team to collaborate with innovative, forward-thinking teachers, school leaders, districts and universities to transform how students learn. She sets the direction for all aspects of ISTE's membership, professional learning networks and affiliate programs.
Jessica brings her experience from the private sector to ISTE to ensure best practices are applied to all areas. From new venture startups to large corporations to professional associations, she has held executive positions in education management, marketing, operations and business development. She joined ISTE in 2005 after serving as a regional director at Kaplan Inc. and as vice president of operations at Teacher Universe.
Jessica has a bachelor's degree in sociology from Bryn Mawr College in Pennsylvania.