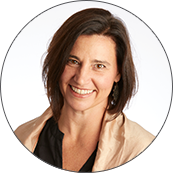 Klaire Marino
Senior Director of Marketing
Klaire Marino, senior director of marketing, leads ISTE's creative and dynamic marketing team.
A seasoned marketer, she's passionate about edtech and has worked in the industry for over 10 years with Blackboard and now ISTE. Her expertise includes digital, content and product marketing, and communications.
Klaire has an MBA in international management from Thunderbird School of Global Management in Glendale, Arizona and a bachelor's degree in Spanish and economics from Bucknell University in Lewisburg, Pennsylvania.