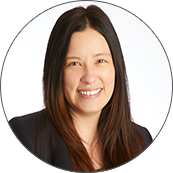 Maressa Surrett
Director of Technology & Digital Solutions
Maressa leads ISTE's digital development team in creating functionally and technically strong, seamless user experiences for ISTE's websites and digital environments. She is responsible for bridging the gaps among digital experience, front‐end development, and back‐end engineering. Maressa is also responsible for implementing IT strategic initiatives, along with the day-to-day operations of the IT team.
A life-long learner, and backed by her passion for technology and marketing, Maressa translates organizational business goals into digital development solutions and advises on technology options to improve system integration and infrastructure.
Maressa has an AAS in Computer Network Operations from Lane Community College, and a BS in Information Systems Management from the University of Maryland.