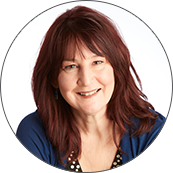 Susan Larson
Senior Director of Affiliate Relations
Susan Larson, senior director of affiliate relations, is a mission-driven and passionate leader who loves discovering opportunities and connecting people and resources to make opportunities come to life. In her role with ISTE, she designs collaborations that aim to expand the reach and impact of ISTE and its affiliates.

Her career has always been in purpose-driven fields, including humanitarian and community nonprofits, services for families in low-income housing, ministry, foster parent training and education. Her skills revolve around her number one priority – people – and include marketing, communications, leadership, strategic program development, sales, public speaking and event production.

Susan is also a musician and singer, mom and active volunteer in projects nearby or around the globe.