Gary Brantley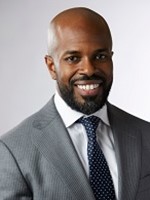 Gary Brantley is currently the chief information officer for DeKalb County School District in Atlanta, Georgia. The district has over 118,000 users and is the 26th largest school district in the U.S. and the 3rd largest in the state of Georgia. He has over 20 years of technology experience and 14 years of leadership experience.
Gary earned a bachelor's degree from Youngstown State University and master's degrees from the University of Phoenix. He also completed MIT's Sloan School of Management Chief Information Officer Leadership Institute.
Gary was selected as one of Computerworld's Premier 100 Technology Leaders for 2017, Georgia 2018 CIO finalist of the year and 2018 ISTE Making IT Happen award winner. He is also a recent graduate of Leadership DeKalb, and was named one of the "Top 30 Technologist Trailblazers" by the Center for Digital Education.
He began his career with IBM before moving on to MCI WorldCom as the regional operations director. Gary then took his expertise to the Ohio State Department as director of technology. He later became chief information officer for one of the largest urban school districts in Ohio and has also served on several technology boards throughout the states of Ohio and California.
Gary is an avid runner and enjoys being involved with youth sports. He also enjoys spending quality time with family and friends.
Chief Information Officer
DeKalb County School District
Decatur, GA
United States
I'm a speaker!
I speak on the following topics: