Sheryl Nussbaum-Beach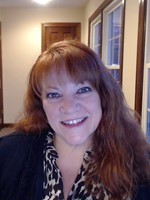 Sheryl Nussbaum-Beach is the CEO of Powerful Learning Practice where she works with schools and districts from around the world to re-envision their learning cultures. She also consults with organizations that are integrating online communities and networks into their professional learning initiatives, including the U.S. Department of Education's Future Ready Leaders initiative; Alberta, Canada's Initiative for School Improvement (AISI) online community of practice; and Victoria, Australia's Department of Education and Early Childhood Development literacy coach community.
During a 25-year education career, Sheryl has been a classroom teacher, technology coach, charter school principal, district administrator, university instructor and digital learning consultant. She is the author (with Lani Ritter Hall) of The Connected Educator: Learning and Leading in a Digital Age.
Sheryl is a sought-after presenter at national and international events, speaking on topics of 21st century reform, teacher and educational leadership, community building and other educational issues.
Contact
Sheryl Nussbaum-Beach
facilitator
Guam DOE
Virginia Beach, VA
United States
I'm a speaker!
I speak on the following topics: