December 19, 2018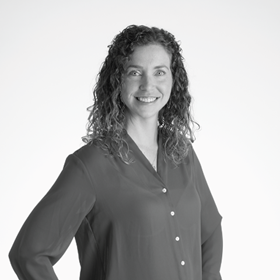 I often see discussions in ISTE Connect, home of our online communities, asking for advice about a tool that does this or software that does that. "I need a typing app that works with fourth graders on an iPad." "Our school is looking for a new LMS." "I've tried this assessment software, but it doesn't do everything I need." Members quickly respond to share their experiences and offer work-arounds.
What if there was one place to bring all these conversations, experiences and input together, where you could see ISTE member insights on hundreds of products? Now there is – ISTE Edtech Advisor.
Powered by LearnPlatform, ISTE Edtech Advisor provides access to datadriven insights on more than 5,000 tools to help determine a product's potential to transform learning and identify contexts where the tool has been most successful.
Think of it as an online library where you can browse products to find a vetted tool or resource. The filters are robust and you can sift by grade band, subject, platform and more. Once you find products you're interested in, you can take a deeper dive or compare several products at once.
A rubric for each product provides information on how often the reviewer uses the tool, how long it took to set up and ease of use. Ratings on how the tech supports the ISTE Standards for Students are also included so you can see how the tool impacts learning based on the standards. And everyone providing reviews is an ISTE member – one of your tech-savvy peers.
Plus, in the additional comments area, you get a fuller picture of how a tool has been used and how it may work for you. You can even ask questions of reviewers if you're curious about a specific feature. This is especially helpful if you're asked by your administrator to evaluate tools that perform a certain function or task.
Edtech Advisor also provides graphical reports that show how a product is rated on many aspects and how it compares to similar products. Reports are easy to download, print or email for use in presentations.
ISTE members who are administrators receive a discounted rate to extend the benefits of LearnPlatform to their entire district. LearnPlatform is a comprehensive edtech management system that improves districts' capacity to analyze information about product usage and impacts on student achievement, along with other benefits.
The partnership between ISTE and LearnPlatform is designed to enhance the use of high-quality research and data-driven insights to inform improved edtech impact and decisions for district leaders, educators and product developers.
The Edtech Advisor library continues to grow as individuals share the products they use, and the platform becomes more powerful as educators like you add more reviews.
And, in addition to helping peers, submitting a review provides valuable feedback to edtech developers seeking to improve their products based on educator feedback.
So why not take a few minutes right now to write one review for a tool you know is great, but might underappreciated or is not widely known? Provide your insights. Share your experience. Get the word out there and help fellow ISTE members get valuable information they won't find anywhere else!