June 25, 2017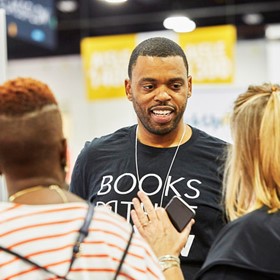 ISTE's Edtech Start-Up Pitch Fest, held annually at the ISTE Conference & Expo, allows educators and a panel of judges to weigh in on the hottest tools and resources coming to the edtech market. Last year's winners say the event helped their companies instantly connect with a community that cares deeply about education and innovation.

That made all the difference for Cogent Education, 2016 Most Likely to Succeed winner, and Books That Grow, 2016 Most Innovative winner.
Since last summer, Cogent Education, maker of  interactive case studies that teach students the scientific method by solving real-world problems, has created a platform for designing materials, which tracks students' development of STEM skills, providing teachers with real-time data.

The company is now developing materials for middle school life sciences and applying the same technology to undergraduate college courses in engineering, says Cogent co-founder and CEO Tom Robertson. The company is also working with a science kit manufacturer to blend that firm's science experiments with Cogent's case studies.

Daniel Foutneberry, founder and CEO of Books That Grow, says last summer's win was a turning point for the company. Books That Grow is a leveled reading ebook app that adapt to each user's reading ability. The platform creates custom versions of fiction and nonfiction books to match each student's reading abilities and needs.

Since June, Books That Grow has been working to expand its user base and community support  (it even offers ISTE members free access to the platform).

"There's not a better community from which to receive validation and support than the ISTE community," Fountenberry says. "They are willing to give feedback and they want to engage with you and help make your product better."

Preliminary Pitch Fest rounds at ISTE 2017 are Monday, June 26, from 10:30 to 11:45 a.m. and 2:30 to 3:45 p.m. on the Pitch Fest stage (Booth 2142) in the expo hall. In each round, six companies will have five minutes to present their product and up to three minutes to answer judges' questions.

The final round will be Tuesday, June 27, from 10:45 a.m. to 12:15 p.m., also on the stage. Each of four final-round companies will have five minutes to present and two to three minutes to answer judges' questions. Audience members will then vote to select the winners.

If you're at ISTE 2017, check out the latest innovative edtech products in the expo hall and cast your vote for the top products at Pitch Fest.