July 21, 2014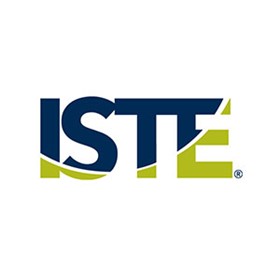 WASHINGTON, D.C. July 21, 2014 ISTE 2014 was one for the record books.  With 16,288 registered attendees from 67 nations and nearly 540 exhibitors with 1,359 booths, the ISTE Conference & Expo — one of the world' 's biggest, most comprehensive ed tech events — dominated the Twittersphere with #ISTE2014 trending number four worldwide. 
" "From the playgrounds where attendees engaged in hands-on activities and explored interactive technologies to our three stellar keynotes, ISTE 2014 was buzzing with high energy and enthusiasm," " said Brian Lewis, ISTE CEO. " "Coming together as a community dedicated to empowering connected learners in a connected world, we broke all kinds of records from conference registration numbers to international participation to an astonishing 496,000 tweets to our hashtag." " 
The conference offered something for all attendees. More than 900 sessions offered opportunities to build knowledge and to connect and collaborate. Powerful, world-class keynotes offered inspiration and insights: from actor and humanitarian, Ashley Judd; author, speaker and agent for social change, Kevin Carroll; and 2013 National Teacher of the Year, Jeff Charbonneau. 
eduCanon, an interactive video learning platform for flipped and blended classrooms, was named the most promising ed tech startup in the ISTE 2014 Pitchfest. This two-day event was held in the heart of the Startup Pavilion on the expo floor, where 30 new companies showed off their latest innovations. Pitchfest finalists included Branching Minds, Modular Robotics, News-O-Matic and The Wonderment by Kidnected World. 
In addition to a robust program and pulsing expo floor, ISTE 2014 boasted a number of " "firsts," " including: 
Kicking off the new EdTekTalks series, mini-keynotes from five thought leaders from beyond the world of ed tech. Speakers included Dale Dougherty, founder of " "Make" " magazine, creator of Maker Fair and coiner of the phrase " "Web 2.0" "; Emily Pilloton founder of Project H; Guy Hoffman, Ph.D., co-director of the IDC Media Innovation Lab; Phil Hansen, visual artist, creative collaborator and author; and Shaherose Charania, CEO and co-founder of Women 2.0.
Hosting the inaugural Lead & Transform ISTE Town Hall, where superintendents, district and school administrators and ed tech leaders engaged in a dialogue about driving change in education.

 

Launching new sessions including Snapshots, 30-minute short-form content-focused discussions and Interactive Lectures, engaging lectures where hands-on exploration or activities are built into the presentation.

 
ISTE also unveiled three new powerful resources to support digital age learning and teaching: a new ISTE website, designed to facilitate collaboration and learning for the ed tech community; an online content and resource portal, the EdTekHub; and the organization' 's new quarterly magazine, entrsekt (available in both print and digital formats. Each of these resources will provide the ISTE community with provocative and thoughtful up-to-date news, information and viewpoints for leveraging education technology to advance learning and teaching. As the organization' 's new leading-edge magazine, entrsekt will focus on provocative education topics, profile education change agents and provide new and unique perspectives on education transformation Featured topics in the inaugural issue which debuted at ISTE 2014, include " "Learning personalized: Putting the student-centric approach in focus" "; " "Professional learning's brave new world: Modern approach is 'an explosion of sharing' '" "; and " "The core of learning: What Common Core learning means for students." " 
ISTE also introduced the Lead & Transform movement, an initiative that will provide a comprehensive roadmap and professional learning opportunities to guide education leaders through the system-wide transition to technology-rich and standards-ready learning environments.
Planning for ISTE 2015, June 28 July 1 in Philadelphia, is already underway and the call for participation will open on September 3, 2014, at www.isteconference.org/2015. 
About ISTE
The International Society for Technology in Education (ISTE) is the premier nonprofit organization serving educators and education leaders committed to empowering connected learners in a connected world. ISTE serves more than 100,000 education stakeholders throughout the world. 
ISTE's innovative offerings include the ISTE Conference & Expo — one of the biggest, most comprehensive ed tech events — as well as the widely adopted ISTE Standards for learning, teaching and leading in the digital age and a robust suite of professional learning resources, including webinars, online courses, consulting services for schools and districts, books, and peer-reviewed journals and publications. For more information, visit iste.org. Connect with ISTE via Twitter, Facebook and LinkedIn. 
For more information, media only:
Jodie Pozo-Olano, Chief Communications Officer, 804-986-6911, jpozoolano@iste.org
Lisa Wolfe, L. Wolfe Communications, 773-278-2800, lwolfe@lwolfe.com