August 5, 2014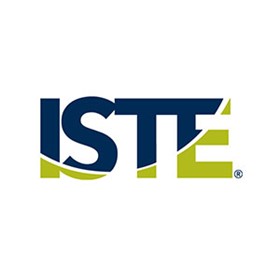 ATLANTA June 28, 2014 The International Society for Technology in Education (ISTE) today bestowed the 2014 Making IT Happen Award on four outstanding education leaders. This year' 's honorees are Mahmud Shihab, Ph.D., ISTE ambassador for the Middle East; Adam Bellow, eduTecher/eduClipper founder; Richard Culatta, director of the Office of Education Technology, U.S. Department of Education; and Lillian Kellogg, vice president of Client Services for ENA. The recipients were celebrated at a luncheon at ISTE 2014, which began today at the Georgia World Conference Center in Atlanta.
The Making IT Happen Award honors outstanding educators and leaders who demonstrate extraordinary commitment, leadership, courage and persistence in improving digital learning opportunities for students. Since its inception in 1995, more than 500 educators from around the world have received this award.
" "This year' 's Making IT Happen honorees each have made unique contributions to advancing the use of digital technology to inspire learning and teaching," " said ISTE CEO Brian Lewis. " "Their significant accomplishments all further ISTE' 's vision of a world in which all learners thrive, achieve and contribute." " 
Mahmud Shihab, Ph.D., is the ISTE Ambassador for Middle East and Africa region and serves as the director of the Educational Resources Center at International College in Beirut. He has been instrumental in helping teachers understand and apply the ISTE Standards throughout the Middle East region. As part of the network of International Schools, Mahmud has also been an advocate for the standards. In addition, he is the member of a team developing a coaching certificate program in the Arab Peninsula. 
Teacher turned entrepreneur, Adam Bellow is the founder and president of eduTecher and eduClipper. He began his career in education as an assistant English teacher at a New York City high school for students with learning disabilities. Bellow works with educational leaders, teachers and students from around the United States to help them infuse technology successfully into learning and teaching. He was the 2011 ISTE Outstanding Young Educator of the Year, the 2010 ISTE Emerging Leader and a finalist for the 2010 Totally Wired Teacher of Year award.
Richard Culatta is a leader in the field of educational innovation. He has experience in K-12, higher education and workplace learning environments. As the director of the Office of Educational Technology for the U.S. Department of Education, he is focused on leveraging technology to create personalized learning experiences for all students, promoting increased connectivity to improve access to education and making college more affordable. Prior to joining the department of education, he served as an education policy advisor to U.S. Senator Patty Murray (D-Washington). 
For 30 years, Lillian Kellogg has dedicated her career to education and technology, working with school districts and libraries. Before joining ENA as vice president of client services, Kellogg served as vice president of strategic relations for netTrekker, the search engine for schools. Prior to netTrekker, Kellogg founded The Peak Group, a consultancy that published industry analysis reports on emerging technologies in education, such as virtual schools and wireless technologies. She started her career as a high school teacher and has held national positions with education and library market companies, such as Encyclopedia Britannica.                                  
More information about the Making IT Happen Award is available at https://www.iste.org/lead/awards/making-it-happen-award.
About ISTE
The International Society for Technology in Education (ISTE) is the premier nonprofit organization serving educators and education leaders committed to empowering connected learners in a connected world. ISTE serves more than 100,000 education stakeholders throughout the world. 
ISTE' 's innovative offerings include the ISTE Conference and Expo one of the biggest, most comprehensive ed tech events as well as the widely adopted ISTE Standards for learning, teaching and leading in the digital age and a robust suite of professional learning resources, including webinars, online courses, consulting services for schools and districts, books and peer-reviewed journals and publications. For more information, visit www.iste.org. Connect with ISTE via Twitter, Facebook and LinkedIn. 
For more information, media only:
Jodie Pozo-Olano, Chief Communications Officer, 804-986-6911, jpozoolano@iste.org
Lisa Wolfe, L. Wolfe Communications, 773-278-2800, lwolfe@lwolfe.com