September 5, 2018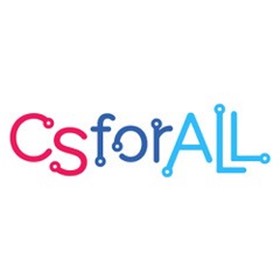 Washington, D.C. — Sept. 5, 2018 — The International Society for Technology in Education (ISTE) and Computer Science for ALL (CSforALL) are coming together in support of K-12 computer science education with ISTE's first-ever No Fear Coding Lab (Oct. 6-8, 2018) and the annual CSforALL Summit (Oct. 8-11, 2018). The events will take place in Detroit, Michigan, at Wayne State University.
Computer science (CS) education is a critical focus area for states and districts across the country with a drive to expose all students to essential skills like coding, computational thinking and problem solving. In order for the full impact of CS to reach students, educators need more opportunities to build CS into curriculum across a variety of subject areas. ISTE and CSforALL believe that properly prepared educators who know how to engage their students in computational thinking will help transform classrooms and empower students to excel as critical thinkers and problem solvers.
The ISTE No Fear Coding Lab and CSforALL Summit events are designed to provide spaces for active discussion and hands on learning for educators, as well as celebrate progress in the CSforAll movement and set new goals for bringing CS learning opportunities to more students and educators. As part of the event, ISTE will release the new ISTE Standards for Computer Science Educators - a set of competencies around computational thinking skills for all teachers.
"We are excited to be partnering with CSforALL to increase access to computer science education," said ISTE CEO Richard Culatta. "Computational thinking is the language of problem solving for the 21st century. CSforALL has played a critical role in advocating for CS education and together we can prepare all educators with the skills they need to provide CS opportunities to all students. ISTE's No Fear Coding Lab and CSforALL Summit will provide unique opportunities for educators at all levels to expand their CS knowledge."
"CSforALL is delighted to partner with ISTE on the No Fear Coding Lab," said CSforALL Co-Founder and Managing Partner Leigh Ann DeLyser. "With the introduction of their new Standards for Computer Science Educators, ISTE will provide a roadmap for educators to move beyond introductory computer science and help us reach our shared goal of computer science for all students."
ISTE's No Fear Coding Lab is designed to provide educators with tools to help integrate CS and computational thinking into their classrooms, no matter what the subject area. The CSforALL Summit will bring together the national community of computer science educators, researchers and activists to share updates on progress made and announce new commitments to reach the goal of access to rigorous, inclusive, and sustainable computer science education for all US students.
ISTE is a global education organization with a bold vision that technology can transform teaching and learning, accelerate innovation and solve tough problems in education. CSforALL is an initiative to empower all US students from kindergarten through high school to learn computer science and be equipped with the computational thinking skills they need to be creators, not just consumers, in the digital economy, and to be active citizens in our technology-driven world.
###
About ISTE
The International Society for Technology in Education (ISTE) is a nonprofit organization that works with the global education community to accelerate the use of technology to solve tough problems and inspire innovation. Our worldwide network believes in the potential technology holds to transform teaching and learning.
ISTE sets a bold vision for education transformation through the ISTE Standards, a framework for students, educators, administrators, coaches and computer science educators to rethink education and create innovative learning environments. ISTE hosts the annual ISTE Conference & Expo, one of the world's most influential edtech events. The organization's professional learning offerings include online courses, professional networks, year-round academies, peer-reviewed journals and other publications. ISTE is also the leading publisher of books focused on technology in education. For more information or to become an ISTE member, visit iste.org. Subscribe to ISTE's YouTube channel and connect with ISTE on Twitter, Facebook and LinkedIn.
About CSforALL
CSforALL is the national hub for the Computer Science for All movement that works to enable all students in grades K-12 to achieve computer science literacy as an integral part of their educational experience. CSforALL sets a collective agenda together with a membership of more than 500 content providers, education associations, nonprofits, researchers, and industry supporters to provide rigorous, inclusive and sustainable computer science education for all US students.
The CSforALL Summit is the flagship community event for computer science education in the US, with the 2017 event announcing new CS education commitments from more than 170 organizations serving an estimated 14M students. Learn more at summit.csforall.org and follow the story on Twitter, Medium, and Facebook.
Media contacts:
For ISTE: Stacey Finkel, media@iste.org, 703.304.1377
For CSforALL: Ruthe Farmer, ruthe@csforall.org, 303-720-1913