October 2, 2020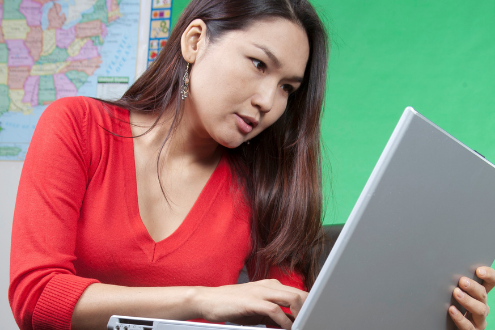 As schools around the world continue to offer remote and hybrid learning, many educators are looking for opportunities to sharpen their online teaching skills. The first step is getting funding.
Whether you're an administrator looking for ways to get your staff up to speed on remote learning or an educator hoping to gain proficiency in digital assessments, active learning or other online learning topics, you can get money to fund quality PD. Here are some options to pursue:
1. Apply for grants and scholarships
Several education organizations like the Association of American Educators Foundation, the National Education Association and your state or district education foundation offer grants and scholarships that often cover professional development.
2. Tap CARES Act funds
The CARES Act reserves $30 billion for education stabilization funds, including $13.5 billion specifically for K-12. Districts can use that money to develop educators' skills to design online learning opportunities for all students.
3. Make a Donors Choose request.
The online charity Donors Choose makes it easy for educators to get funding for classroom projects and PD. In some cases, corporate foundations will match individual donations and speed up your fundraising efforts. The website even has tips on how to write your request.
Now that you know where to find money, here are some quality professional learning opportunities to help educators feel prepared and confident with online learning:
This virtual event, Nov. 29-Dec. 5, will be flush with sessions focused on topics educators care about now: online learning, equity, social-emotional learning and more.
This flexible, comprehensive professional learning bundle combines courses and recorded webinars led by online learning experts to get you on solid footing.
This intensive, fully online training based on the ISTE Standards helps PK-12 educators redesign learning activities with technology to engage students in real-world, authentic, active learning.
These flexible online courses cover a variety of topics, including online learning. They range from 1-2 hour self-paced minicourses to intensive 30-hour instructor-led courses.
For the reduced price of $75, ISTE membership keeps PD going all year through free webinars and endless opportunities to connect with thousands of educators.
Diana Fingal is ISTE's director of editorial content. This is an updated version of a post that was originally published on Aug. 18, 2020.