December 24, 0219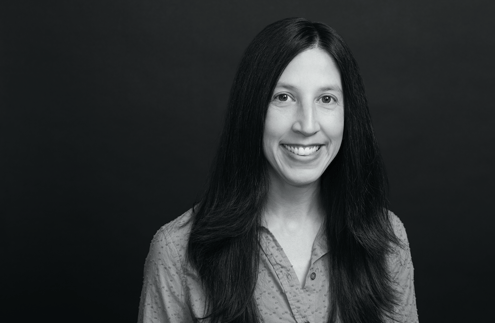 As an ISTE affiliate, the Arizona Technology in Education Association (AzTEA) supports ISTE's vision of empowering educators to harness technology to accelerate innovation. To this end, we provide professional learning opportunities that prepare educators to be advocates for edtech and guide educators in cultivating supportive professional learning communities.
Recently, AzTEA partnered with Edvolve to become one of 13 Certification Authorized Providers (CAP) for ISTE Certification for Educators, a competency-based, vendor-neutral certification for educators. As a CAP, we provide educators with professional learning and coaching prior to them completing their competency-based portfolio that showcases artifacts and reflections to demonstrate their implementation of the ISTE Standards.
How do CAPs empower educators to lead and learn? Here are three ways ISTE Certification cohort participants become advocates for edtech as a result of this program:
1. Educators set personalized professional learning goals.
Setting learning goals is one of the most meaningful ways to become an advocate for yourself as an educator and, as part of ISTE Certification training, participants set learning goals based on their levels of experience and personal areas of interest.
During the two days of face-to-face training, educators explore various pedagogical approaches and how technology can enhance them. Participants then choose a professional learning trajectory to follow as they complete the online portion of the training, and they continue to reflect on the effectiveness of these instructional approaches as they create teaching artifacts that demonstrate their application of the ISTE Standards.
2. Educators actively participate in local and global learning networks.
ducators are trained in cohort groups, and it's within these local networks that participants forge professional relationships with like-minded peers to pursue their professional interests and advocate for meaningful edtech practices at the local, state and national levels. Participants complete their training within the same cohort of educators and, upon completion of their certification, become part of a global network of ISTE Certified Educators with whom they can share successes, seek support and leverage the collective expertise of the group.

These networks empower participants to have a strong voice in advocating for edtech policies and lead the way for others to begin their own journey to leverage technology to enhance teaching and learning.
3. Educators stay current with research that supports improved student learning outcomes.
An essential component of the professional learning that CAPs provide is the underpinning of research in the learning sciences and the way in which these findings inform our professional practice.
Understanding how technology can be integrated to support high-yield instructional strategies is truly one of the most empowering aspects of the ISTE Certification training and leads to a powerful collective voice in advocating for the critical role of technology in transforming education.
AzTEA is committed to empowering educators by cultivating a professional learning community that continually strives to improve teaching and learning. Serving as a CAP is one of many ways we stay true to our mission.
Stacey Pasquel is the president of the Arizona Technology in Education Association. To see the entire list of ISTE Certification CAPs, including additional ISTE affiliates, visit iste.org/Certification.