December 28, 2018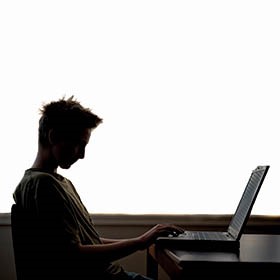 Citizenship has always been complicated and hotly contested.
In early American history, one's citizenship determined voting rights, and citizenship was tied to race, class and gender. It's been so controversial, in fact, that our Constitution has an amendment dedicated to the notion. The 14th Amendment provides a broad definition of national citizenship and requires states to provide equal protection under the law to all persons (not only to citizens) within their jurisdictions. The amendment was used in the mid-20th century to dismantle legal segregation in Brown v. Board of Education.
Clearly, it's an overwhelming idea that has provoked arguments and pushed our country, but what does citizenship truly mean?
Citizenship is personal, not legal. It is belonging to a nation or a community and contributing to that society's well-being. For many, it also adds to a sense of self. Who we are is at least partially determined by where we are and what we share with our fellow inhabitants. 
But whether someone needs to fight for it, or has citizenship thrust upon them, the responsibility is enormous. It is the common thread that connects us all in a particular area, region or space.
Dropping the modifier
In today's world there's another layer of accountability that our Founding Fathers, elected officials and civil rights leaders couldn't have foreseen, but it is just as important: digital citizenship.
It is so significant that some educators feel the phrase doesn't do the issue justice.
" "We need to drop the term digital," " says Marialice Curran, assistant professor in the School of Education at the University of Saint Joseph in Connecticut. " "We're online and we're connected." "
" "A good citizen is a good citizen," " agrees ISTE member Susan Bearden, director of information technology at Holy Trinity Episcopal Academy in Florida, " "online or not." "
No matter what it's called, digital citizenship transcends borders and bridges countries in profound ways.

Like it or not, ready or not, we are connected. Thanks to technology, we are citizens of the cyberworld, entitled to all the benefits and subject to all the complications, and we need to make sure we wield this power wisely and teach our kids to do the same.
" "Once you hit send, you have no idea where [the message or post] will go," " says Curran. " "This is an incredible responsibility with potentially incredible impact. It is your digital tattoo that you can't take back, and it will never go away." "
Digital citizenship defined
To be a good citizen anywhere, you have to be a good person everywhere. This means, among other things, showing respect, having a good attitude and being a positive influence. In the digital landscape, it's easy to get lost, hide behind a keyboard, exhibit poor behavior, avoid accountability and make poor decisions.
To help people better understand digital citizenship and to guide educators, adults and students through this world, Common Sense Media, an ISTE corporate member, has developed eight categories based on the work of Howard Gardner, a professor at the Harvard Graduate School of Education: internet safety, privacy and security, relationships and communication, cyberbullying, digital footprint and reputation, self-image and identity, creative credit and copyright, and information literacy.
" "Teachers, parents and administrators need to understand what [digital citizenship] means. We all have a responsibility to educate ourselves and our students about being online and engaged in social media," " says Rebecca Randall, vice president of education programs at Common Sense Media.
" "Students, adults, teachers all of us need to get more involved in technology and how it works," " says ISTE member Mike Ribble, director of technology at the Manhattan-Ogden School District in Kansas and chief operator of digitalcitizenship.net " "We're surrounded by technology, and too often, it runs people, but people should run technology, and a significant part of that is to be good digital citizens." "
Ribble, also chair of advocacy and public policy for ISTE affiliate Arizona Technology in Education Association and co-author of the book Digital Citizenship in Schools, adds that good digital citizens show respect for self and fellow students, educate themselves and others, and protect their information and reputation. Curran agrees and says it's important for students to always think and act locally, globally and digitally.
Any online conduct that is contrary to the terms of sound citizenship be it unproductive, attacking, unprofessional or just foul undermines the work and credibility of all it touches. 
" "It's especially critical that teachers have the knowledge and insight to guide students in building responsible online identities. Students do not necessarily get this support at home," " notes Wendy Drexler, Ph.D., ISTE's chief innovation officer. " "A teacher may be the only adult role model students have to navigate the online social landscape. As such, teachers must exhibit savvy and personal responsibility as they build their own personal professional networks." "
Healthy habits
Once users better understand the issue, the positive character traits of digital citizens and the consequences of actions, it's much easier to teach good habits through timely, hands-on lessons that occur in a secure environment and provide immediate, positive feedback.
For example, Randall says teachers can teach digital citizenship in context by integrating social media in a safe network, where a blog report from a student allows others to see the work and make comments in real time. The comments are monitored and evaluated for accuracy, fairness and tone.
" "If a student creates a fake social networking profile of Abraham Lincoln, it serves a dual purpose," " Randall says. " "Lincoln just got a whole lot more interesting and students get hands-on, real-time experience about what kind of information is ok to post on a profile and what you want to have on there that creates a positive digital footprint." "
Lessons learned early are often lessons learned well.
" "We need to have these conversations with young children," " says Randall. " "We need to make schools a place of kindness and compassion. We should start in kindergarten. By the sixth grade, it's too late." "

" "All kids can't hear about [digital citizenship] enough," " says Bearden. " "We all can't hear this enough. Parents, students we all need to work together." "
Providing strategic assistance
Career development and strategic school assistance can play an integral role in preparing teachers to help students, and make sure educators can share this knowledge beyond the classroom. 
Bearden says her school communicates with the community through video recording sessions shared online, by hosting technology nights with a student-led discussion and via roundtables on the topic, but for her and Curran, one method is particularly effective for both students and parents.
" "We need to practice what we preach," " Bearden says. " "The more we as educators can model, the better off our students and parents will be. I am active on several social media channels Instagram, Twitter, Facebook I encourage kids to Google me to see my activity." "
" "I'm very active online and in the social media space," " adds Curran. " "In particular, I share digital citizenship resources on Twitter. We shouldn't just talk about good behavior, we need to show it." "

Meanwhile, organizations like ISTE, with the help of Ribble, serve as vast warehouses of useful and timely information for educators. ISTE has a Digital Citizenship Academy and is in the process of creating a Professional Learning Network on the topic. Digital Citizenship is also a core topic within the ISTE Standards.
" "Digital citizenship flows through every standard of education," " Ribble says. " "ISTE connects professionals and helps them stay ahead of the issue and work more effectively with students and parents." "
The bully that never rests
Just as in the real world, unfortunately, cyberspace has its share of bad actors despite these best efforts. There remains a dark cloud related to digital citizenship: cyberbullying, which can be devastating, even deadly, as it was for Rutgers University student Tyler Clementi and many others. Clementi was 18 years old when he committed suicide after being cyberbullied by his roommate and one of his dorm mates.
Cyberbullying is especially insidious because of the power of the digital world. It never rests, there's no escape even at home and it can go viral in an instant. As frightening as these truths are, one stands out. With the playground bullies of old, the tormented knew the tormentor. Not so now.

" "Imagine the emotional toll of not knowing who is targeting you," " says Randall. " "It could be anyone, which makes you question everyone." "
However, positive posts have tremendous power to thwart cyberbullying.
Educators should get beyond lessons founded in fear and move to student empowerment by encouraging thoughtful tweets or writing a well-informed blog on a respected site. Students should respect technology and be cautious, but they shouldn't be afraid of it.
" "We can't just shut, block and ban social media," " Curran says. " "We need to use these tools to help children use social media to change the world in a positive way." "

Curran points to the Twitter account @westhighbros as a shining example of positive behavior. Via this account, students at West High in Iowa tweet out compliments to classmates and friends. It's even been featured on the " "Today Show." "
Randall says sites like Change.org, dedicated to spreading the word about social issues, and Kickstarter, which is a crowdfunding platform, are also good examples of sites where students can go to be productive as opposed to destructive.

Building a movement
Or students can take it a step further and build a movement, as Ellie Smith is doing. Smith is the reigning Miss Nevada and she was bullied in school.
From the fourth through the eighth grade, Smith was the target of verbal, physical, social and cyber abuse. Among other things, her fellow students dropped books on her head and threw basketballs at her. Finally, it simply became too much, and Smith told her parents.
The pain she endured eventually turned into passion, and a campaign, Bullying: Don't Let it Get to You, was born. As both a cyberbullying victim and a graduate of an online school, Smith makes the topic a prominent part of her campaign, which has a simple message for targets of abuse.
" "Bullies are cowards, but we give them power," " she says. " "It starts with self-love and self-confidence. If a victim has a positive self-image, they are less likely to be bullied. And if a bully has good self-esteem, they are less likely to bully. This comes back to being a good digital citizen or just a good citizen. If we love ourselves, it's hard for someone to hurt us, and it's hard to harm someone else." "
A noble goal for cyberspace or any space as the death of distance continues to connect us.