December 13, 2019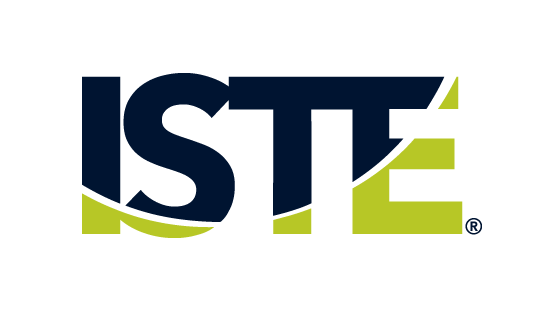 WASHINGTON – The International Society for Technology in Education (ISTE) announced the results of its election for board of directors. Newly elected to the ISTE board are Patricia Brown, technology integration specialist, Ladue School District and Christine Terry, research and strategy adviser, eMINTS National Center, both as members at large. Randy Hansen, Ed.D., associate dean School of Arts and Sciences, University of Maryland Global Campus, who currently serves as the treasurer, was re-elected to his position as member at large and elected as president-elect. Hansen will begin his term as president on Jan. 1, 2021.
Bill Bass, innovation coordinator, Parkway School District, will continue his role as president of the board of directors. Nikole Blanchard, director of innovation and technology, The Dunham School, was elected treasurer, and Michael McVey, Ed.D., professor, Eastern Michigan University, will remain in his role as secretary.

Members who will be retiring from the board at the end of the year include Janet Zanetis, managing director, Center for Interactive Learning and Collaboration; Gary Brantley, CIO, City of Atlanta; and Mila Thomas Fuller, Ed.D., interim director of online programs, College of Education, University of Illinois at Urbana-Champaign, who served as ISTE Board immediate past-president.
"I want to thank Mila for her commitment and the vision she provided ISTE while leading the board," said Bass. "I am also grateful to Gary Brantley and Jan Zanetis for their continued support and guidance during their time on the board. I am looking forward to working with the returning and newly elected board members. It is an exciting time for the organization, and this group will bring a new level of experience and energy to our work."
Other continuing board members include Hall Davidson, senior director, Global Learning Initiatives, Discovery Education; Ruth Okoye, Ed.D., director of K12 initiatives, The Source for Learning; Cecilia Rodriguez Alcalá, senior adviser, innovation and sustainable development policy, Ministry of Finance; Julianne Ross-Kleinmann, instructional specialist, Ulster BOCES; Ed Snow, educational consultant, Wisconsin Department of Instruction, and Mary Wegner, Ed.D., superintendent, Sitka School District.
For more information about the ISTE Board of Directors, visit the ISTE Board of Directors page.
###
About ISTE

The International Society for Technology in Education (ISTE) is a nonprofit organization that works with the global education community to accelerate the use of technology to solve tough problems and inspire innovation. Our worldwide network believes in the potential technology holds to transform teaching and learning.

ISTE sets a bold vision for education transformation through the ISTE Standards, a framework for students, educators, administrators, coaches and computer science educators to rethink education and create innovative learning environments. ISTE hosts the annual ISTE Conference & Expo, one of the world's most influential edtech events. The organization's professional learning offerings include online courses, professional networks, year-round academies, peer-reviewed journals and other publications. ISTE is also the leading publisher of books focused on technology in education. For more information or to become an ISTE member, visit iste.org. Subscribe to ISTE's YouTube channel and connect with ISTE on Twitter, Facebook and LinkedIn.