November 10, 2020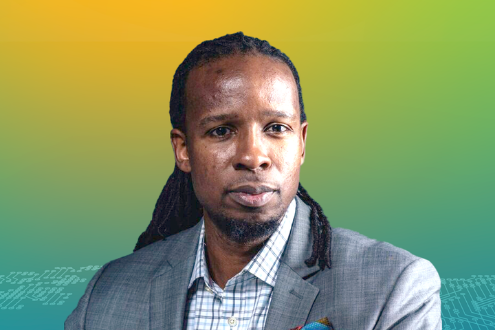 To say it's been an extraordinary time for learning is an understatement. This was the year that educators from around the globe went above and beyond to serve students and families in unprecedented ways.
Whether it was by helping families access meals to go, calling students who were struggling to get online, organizing districtwide online learning PD on the fly or tapping into your deep well of creativity to make online lessons engaging and fun, there's no denying the hero status of all educators. 
Like nearly all things in our world right now, the ISTE Conference & Expo will look a little different this year. It's virtual, it's spread out over an entire week, all session recordings will be available for six months and it costs a lot less. Those changes were motivated by a desire to make educator professional learning safe, affordable, convenient and connected. 
What hasn't changed are opportunities to hear from some of the best speakers of our time, like Ibram X. Kendi, Ph.D., author of the New York Times best-seller How to Be an Antiracist; motivational speaker Nina Jackson; and teenage inventor Gitanjali Rao.  Those are just three of the featured voices who will be inspiring educators at the conference. 
Whether you're one of the thousands of educators already registered or are just about to sign up, we've got tips, advice and practical strategies to make this conference productive and fun.  
1. Raising the bar for virtual events. 
The ISTE conference is known for its passionate attendees, lively sessions and myriad opportunities to connect with expert educators. We didn't want to lose any of that in a virtual experience, so we custom-built a user friendly platform that offers curated content, provides ample opportunities to connect, and has built-in surprises to keep things interesting. Read the post and watch the video to find out all about it!
2. Learning from education's finest.
Watch these five videos where ISTE20 Live featured voices delve into topics like assistive technology tools for struggling students, creating a classroom genius hour, using breakout games and more. These expert speakers are just a handful of the educators who will be offering practical advice and best practices to help you solve your toughest challenges. 
3. Tips and tricks for attending ISTE20 Live.
Three prominent educators share what they've learned from attending virtual events. Al Thomas offers ideas for mastering online conferences, Nicole Zumpano offer ideas for preparing for and engaging with virtual events and Caitlin McLemore offers five great tips for managing all the great ideas from the conference. 
4. Bring a team to spread the wealth.
Ushering in large-scale change to a school or district requires a deep cultural shift. That's why many education leaders send teams to the ISTE conference. Read about two districts that credit the ISTE conference with sustainable change. 
5. Get advice from veteran attendee Bill Selak
Educator Bill Selak reflects on how he went from newbie attendee to becoming a respected presenter and influencer over the span of eight ISTE conferences. Read how the connections he made and the things he learned at the annual event made him a better educator. 
6. Exercise your creativity at the ISTE20 Live playgrounds.
NASA experts will present six STEAM projects that educators can bring back to their classrooms at the NASA Playground during ISTE20 Live. It's one of 16 playgrounds attendees can explore during the seven-day event Nov. 29-Dec. 5. 
7. Get a sneak peek at ISTE20 Live sessions.
ISTE20 presenters are not that different from you. They're educators who try out new approaches and relish the opportunity to share what they've learned with others. No doubt you'll find hundreds of topics relevant to your teaching situation led by your peers. Read these blog posts and watch these videos to learn more about what some ISTE presenters will be sharing: