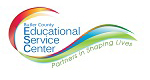 About
Butler County Educational Service Center is a visionary, premier, inclusive organization that supports world-class learning through leadership and collaboration. It serves as the central educational and service resource for schools, government agencies, families, children and the communities of Butler County, Ohio. BCESC was selected by ISTE to be an authorized provider of the ISTE Certification for Educators because of its commitment to high quality edtech professional learning and the ISTE Standards as a guide for transforming teaching and learning.
Trainers
Georgine Bowman, Curriculum Director, Butler County ESC

Dave Clark, Curriculum and Technology Specialist, Butler County ESC

Mary Snellgrove, Instructional Specialist, Butler County ESC
Learn More & Register
To learn more about BCESC or register for an upcoming ISTE Certification for Educators training, please click below:
Registration Policies
Payment
A minimum $200 deposit is required at the time of registration. Payments or purchase orders for the remaining balance must be received by the cohort start date. Registrations not paid in full by the first meeting date of the cohort will be cause for cancellation of the registration and forfeiture of the $200 deposit.
Policy for Cancellation
Once registered, participants are committed to participating in the ISTE Certification. If there are extenuating circumstances, you may apply in writing to transfer your registration to a different BCESC-hosted cohort held within the same school year through June 30.
If a training is canceled by BCESC due to inclement weather or low enrollment participants will be contacted via email. At that time, participants may choose to receive a full refund or move their registration to another scheduled cohort date.
No-shows will be billed in full. No refunds will be given for withdrawal after the start of the course.
Extensions to complete coursework must be approved by the BCESC instructor. Extensions for portfolio work must be granted through ISTE and are subject to a $75 fee.
For policy questions, please contact Mary Snellgrove, snellgrovem@bcesc.org.