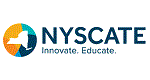 About
Our mission is to lead the transformation of teaching and learning through technology.
NYSCATE (The New York State Association for Computers and Technologies in Education), is a non-profit, professional organization representing more than 25,000 technology using educators and administrators in New York State. NYSCATE is an affiliate of the International Society for Technology in Education (ISTE), Consortium for School Networking (COSN), State Education Technology Directors Association (SEDTA) and collaborates with many partners, including the New York State Education Department, state and national educational organizations, private sector corporations, and publishers to further the use of technology in our schools. NYSCATE is involved in helping define statewide policy regarding the use of technologies in education. NYSCATE has drawn strength and support from its talented and diverse membership since 1965. With a current membership of over 25,000 members, all regions of the state are represented in our community teachers, administrators, school board members, parents, consultants and the business community.
Trainers
Amy Delcorvo, CEO/Executive Director, NYSCATE

Mary Beth Guthrie, Learning Opportunities Coordinator, NYSCATE

Alana Winnick, Ed Tech Director and Data Protection Officer at Pocantico Hills Central School District

Justine Lombardi, Educational Specialist, Professional Development Program Rockefeller College at the University at Albany

Laurie Guyon, Coordinator for Model Schools, WSWHE BOCES
Learn More & Register
To learn more about NYSCATE and to register for an upcoming ISTE Certification for Educators training, please click below:
Refund and Substitution Policy
If a registrant is unable to attend any workshop, conference, summit, etc - NYSCATE must receive a written/emailed request at least 30 days before the event start date to receive a full refund. Registrants who fail to attend and do not cancel within 30 days of the event will be charged the entire registration fee regardless of the reason (weather, illness, etc). Substitutions will be considered for all events regardless of the request date.
Purchase Orders
A purchase order is a legally binding document between a supplier and a buyer. Once NYSCATE receives your purchase order, the products or services requested fall under the NYSCATE Refund and Substitution Policy.