What is ISTE Certification?
ISTE Certification for Educators will help you rethink and redesign instruction with technology to engage students in real-world learning, and give you a deep understanding of the ISTE Standards. This competency-based, vendor-neutral certification recognizes your knowledge of using technology for learning in meaningful and transformative ways.
Why get ISTE certified?
ISTE Certification challenges you to stretch yourself as an educator and positions you as an expert among your colleagues. Becoming ISTE certified:
Expands your teaching skill set.
Helps you face the ever-changing education landscape with confidence.
Connects you to a community of education change-makers.
Deepens your understanding of the ISTE Standards.
With your certification in hand, you'll earn the recognition you deserve for your technology leadership skills. And you'll also be prepared to support your teacher network in integrating tech for all of the right reasons!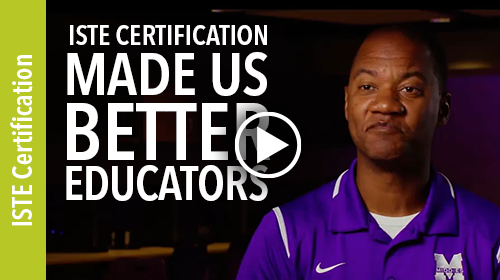 "By far the best training I've ever had as an educator."
"When we moved to remote learning, many of my colleagues were having a hard time envisioning what this would look like, but thankfully, because of my training as an ISTE Certified Educator, I was 100% prepared and ready to roll out online instruction."
"After becoming an ISTE Certified Educator, I'm more confident in my leadership abilities, I take more risks with technology, and I have a much better understanding of pedagogy and the best uses of technology in the classroom."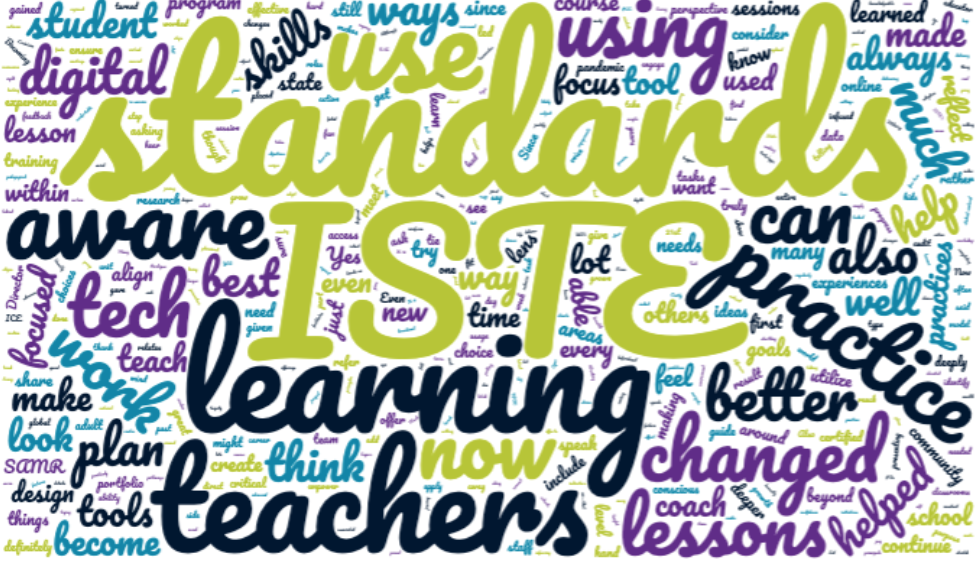 ISTE Certification for Educators
Stay updated on the
ISTE Certification for Educators program.