Connect and collaborate year-round
Want to connect with other innovative educators? All ISTE members have exclusive access to 20+ ISTE Professional Learning Networks (PLNs) that bring together educators from around the world with shared interests and job roles.
ISTE Members:
Make the most of your membership by participating in one or more of our topic-focused professional learning networks.

Members use PLNs as a place to:
> Ask questions.
> Find out what works.
> Share successes and failures.
> Move forward together as educators.
> Access peer-created resources, like PLN Webinars.
#1 member benefit
Members consistently rank these hotbeds of peer-driven professional learning as one of the top benefits they've gained from ISTE membership.
---
ISTE PLNs
Each of these diverse PLNs is led by committed educator leaders who really are edu-rockstars! They're the special sauce in ISTE's incredibly powerful PLN network, and they contribute hundreds of hours to sharing practical guidance and accelerating good practice, advancing the field of edtech as they do so.
Other ISTE Communities
In addition to the 20+ ISTE PLNs, ISTE also hosts multiple communities that are open to all members, have unique formats and act as additional hubs for discussion and learning. These communities include:
• ISTE Standards Community — A group focused on discussing the ISTE Standards.
• ISTE 2019 Community — A space for all ISTE 2019 attendees to network.
• ISTE Commons — An open forum for all ISTE members to discuss all things edtech.
More about ISTE PLNs
ISTE PLNs are managed by ISTE members who volunteer to make sure each PLN is a welcoming space for all educators. There are more than 200 of these volunteers who do everything from arranging meetups at the ISTE Conference & Expo to presenting webinars to offering book studies for their PLNs. To help lead a PLN, learn more about our volunteer opportunities. Whether you're looking to expand your skills or your network, ISTE PLNs can help.
Not an ISTE member?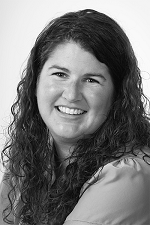 "The value of joining a PLN is that you meet people with the same interests as you or who work in an area of education that's very similar to yours, so you can collaborate. You build community and connections across the nation and internationally. It's a chance to really make a home within ISTE that's very personal to you."
— Mia Kim Williams, ISTE Teacher Education Network