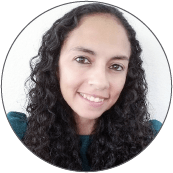 Griselda Young-Ojeda
EdTech Solutions Manager
Griselda Young-Ojeda's background is in Bilingual Education & Interdisciplinary Studies. For over a decade she's had the privilege of being an elementary school bilingual educator.
Griselda was honored as Bilingual Teacher of the Year and became a District-Level Specialist for the Second Language Education Department in Alief ISD.
She has served as an Educational Consultant with multiple EdTech companies, including Edmentum and Imagine Learning, while collaborating with The Learning Agenda to expand equitable learning experiences for all youth through educators, nonprofits, and philanthropies.
She now serves on the EdSurge Services team at ISTE as an EdTech Solutions Manager. Her mission is to facilitate professional learning communities, maximize student impact and learning success, all through the use of technology that is anchored in equitable opportunities for all students.