Earn recognition for your program's innovation and excellence
Today, more than ever before, educators must be able to use technology in blended or online learning environments to empower students. Schools of education programs that are already leading this charge are preparing teachers to use pedagogically sound, technologically innovative practices.
ISTE's higher education offerings aid college and university administrators by recognizing programs that have focused on learning and teaching with technology. This recognition supports recruitment of candidates who want to use technology effectively to aid learning, including teachers, instructional designers and those seeking edtech careers; ensures future educators are acquiring the skills they need to be attractive to top-notch employers; and puts candidates in a position to lead the conversation about digital learning in their schools.
ISTE Recognition for Higher Education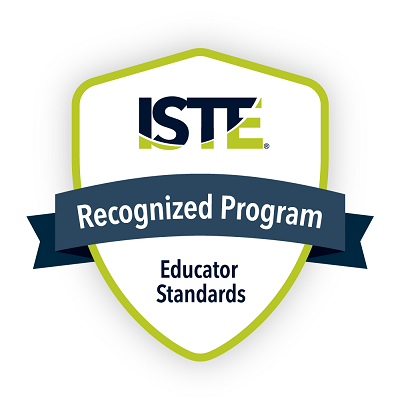 ISTE Recognition for Higher Education provides external validation for post-secondary programs that understand the value of collaboratively designing learning with technology for future teachers. Rather than seeking compliance, ISTE acts as a collaborative partner, supporting faculty curriculum teams that innovate to align their programs so candidates gain practice in the ISTE Standards for Educators. Our goal is to help these programs build buy-in across faculty so there's greater support for sustainable and meaningful programwide implementation.
Participation includes:
A comprehensive review of your curriculum's alignment to the ISTE Standards for Educators conducted by ISTE Standards experts.
Alignment of report findings with actionable feedback for curricular redesign.
Optional consulting services from ISTE Standards experts.
Five-year distinction as an ISTE recognized program.
ISTE brings to this work more than 20 years of experience in reviewing higher education programs. As a former Specialized Professional Association (SPA) with the Council for the Accreditation of Educator Preparation (CAEP), ISTE has reviewed dozens of teacher preparation programs for alignment to the ISTE Standards.
ISTE Higher Education Certification Provider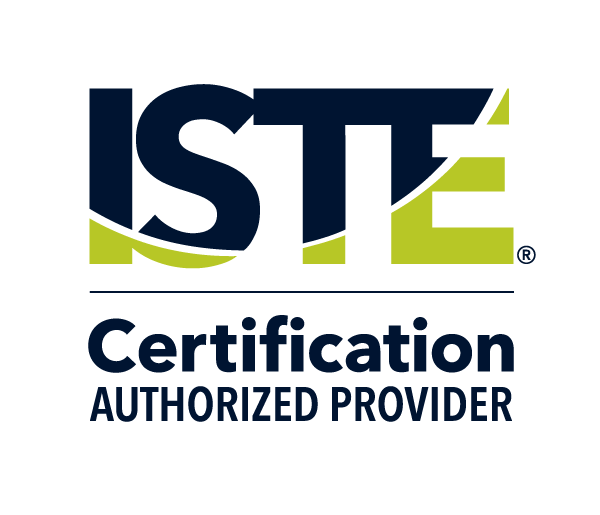 Programs seeking ISTE recognition can also become ISTE Certification providers. As a certification provider, your candidates can earn their degrees and ISTE Certification for Educators simultaneously.
To be eligible to provide ISTE Certification to students, higher education programs must show evidence that candidates receive applied practice in all 24 indicators of the ISTE Standards for Educators. Candidates who earn ISTE Certification gain an additional nationally recognized credential, showing they have the skills needed to integrate technology in the classroom in meaningful and transformative ways.
Providers benefit from:
Distinction and additional recognition for their programs due to full alignment to the ISTE Standards for Educators.
Ability to offer candidates practical hands-on experience with the Educator Standards that builds competency in transforming learning through technology.
A unique direct benefit to candidates who graduate with both a degree and nationally recognized ISTE Certification.
All of the benefits included in the ISTE Recognition for Higher Education program.

"ISTE Recognition for Higher Education catalyzed our department to conduct a comprehensive review of our entire program and consider how we can better serve our students and their professional needs. We improved key assessments, modified courses and even replaced an entire required course to provide our candidates with more relevant experience. And, because we reached the highest standard, our program can provide candidates with ISTE Certification. Its tool-agnostic, competency-based design supports our candidates as they begin the job search, no matter what learning environment they seek."
Joshua C. Elliott, Ed.D.
Assistant Professor of the Practice, Director of Educational Technology
Graduate School of Education and Allied Professions
Fairfield University

For questions, contact:
Carolyn Sykora
Senior Director of ISTE Standards Program
csykora@iste.org
Interested in earning international recognition for your teacher preparation program? Learn more about ISTE's Recognition for Higher Education program by providing your information.