Accelerating Student-Driven Learning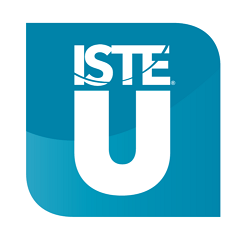 Educators have gained an incredible amount of new skills and knowledge from teaching in online and blended settings. As we've tried new tools and new learning models, we can take the best of those practices forward to improve instruction when our classrooms are running at full capacity.
In this course, educators will learn to cultivate increasingly flexible and engaging student learning by selecting a blended model that works for their students, increasing student agency and autonomy, and as a result, improving student engagement and motivation.
Course dates:
Open year-round! This course is self-paced and can be completed anytime within 3 months of the course open date.
For custom cohorts of 100+ educators, reach out to isteu@iste.org.
Related Materials:
Who it's for:
Teachers (K-12, any subject)
Instructional technology coaches
Instructional designers
Instructional coordinators / Curriculum developers / Curriculum specialists
Course details:
Course length: 2 hours
Cost: $19 Member / $25 Non-member
Course style: Self-paced
---
Course Designer: Michele Eaton
Michele Eaton is the Director of Warren Online Academy for the MSD of Warren Township in Indianapolis, Indiana and author of the book The Perfect Blend. She focuses on staff and course development for Achieve Virtual Education Academy and provides leadership for the district's online and blended initiatives and programs. Michele is a 2020 ISTE Making IT Happen Award Winner, CoSN CETL and 2016 Next Generation Leader, 2018 EdWeek Leader to Learn From, Past-President of the ISTE Online and Blended Learning Network, Conference Chair for the Indiana Connected Educators organization (an ISTE affiliate), and moderator for the #INeLearn chat.