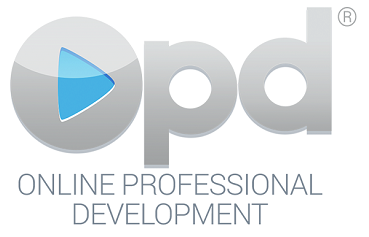 Features
PD courses for teachers and administrators focused on integration of technology into the classroom
Extensive library of facilitator-led video presentations
On demand support from Teq staff through "nOw" button
Seal of Alignment Review
55 courses from Teq OPD's library underwent the International Society for Technology in Education (ISTE) Seal of Alignment review for Readiness. Resources receiving this recognition offer the opportunity for participants to gain foundational knowledge in the skills, dispositions, and behaviors identified in the standards.The curated selection of 55 Teq OPD video-based courses that were part of this review were found to be practical and easy to follow.
"This selection of courses is polished, professional, practical, and easy to follow with an effective balance of theory and practice-oriented information."
— ISTE Reviewers
The following 55 Teq OPD courses were reviewed in consideration for a Seal of Alignment.
The selected courses from Teq OPD's library were found to address the following indicators of the ISTE Standards for Educators:
2. Leader
2.c. Model for colleagues the identification, exploration, evaluation, curation and adoption of new digital resources and tools for learning.

3. Citizen
3.a. Create experiences for learners to make positive, socially responsible contributions and exhibit empathetic behavior online that build relationships and community.

3.b. Establish a learning culture that promotes curiosity and critical examination of online resources and fosters digital literacy and media fluency.

3.c. Mentor students in safe, legal and ethical practices with digital tools and the protection of intellectual rights and property.

5. Designer
5.a. Use technology to create, adapt and personalize learning experiences that foster independent learning and accommodate learner differences and needs.

5.b. Design authentic learning activities that align with content area standards and use digital tools and resources to maximize active, deep learning.

5.c. Explore and apply instructional design principles to create innovative digital learning environments that engage and support learning.

6. Facilitator
6.a. Foster a culture where students take ownership of their learning goals and outcomes in both independent and group settings

6.b. Manage the use of technology and student learning strategies in digital platforms, virtual environments, hands-on makerspaces or in the field.

6.c. Create learning opportunities that challenge students to use a design process and computational thinking to innovate and solve problems.

6.d. Model and nurture creativity and creative expression to communicate ideas, knowledge or connections.

7. Analyst
7.a. Provide alternative ways for students to demonstrate competency and reflect on their learning using technology.

7.b. Use technology to design and implement a variety of formative and summative assessments that accommodate learner needs, provide timely feedback to students and inform instruction.

7.c. Use assessment data to guide progress and communicate with students, parents and education stakeholders to build student self- direction.