ISTE condemns racism in all its forms and manifestations. We stand alongside the Black community -- our colleagues, members, educators, students, and families in calling for justice.
And, we will not ignore the systemic and institutionalized racism that persists in our country and communities. #BlackLivesMatter
As an organization, ISTE is committed to cultivating a community of educators whose diverse backgrounds, perspectives and experiences inform and enhance the practice of all educators. We're committed to fostering an environment where all educators are heard, valued and engaged.
We're on a journey to learn, grow and lead in alignment with our commitment to diversity, equity and inclusion (DEI). This journey is an ongoing process, working with our staff, members and partners. Join others and share your thoughts, suggestions and questions with us!
Investing in DEI training for our staff

and continuing to evolve our internal practices to reflect our commitment. Our work begins at home as we reflect deeply on our practices and processes to identify implicit bias and explore approaches to effectively engage underrepresented perspectives from around the globe.




Engaging leaders and practitioners

who have deep expertise in DEI to better inform our work as an organization and as individuals as we continue to connect with our colleagues, members and partners to improve learning opportunities for all. Our staff is participating in a DEI accelerator (fueled by

Promise54)

to assess the current state of our organization in alignment with our DEI commitments and to develop strategies to improve our practices and supports.


Raising equity awareness

within our community by asking ISTE conference presenters to describe how they plan to advance diversity, equity and inclusion topics in their sessions, providing inclusivity and accessibility training for all PLN leaders, and asking PLNs to share how they will advance DEI values in their annual plans.




Leveraging our platform

and reach to promote innovative and inclusive perspectives around the use of educational technology, as well as developing global collaborations and expanding our reach to educators worldwide.


Hosting an Equity Action Forum at ISTE20

where experts will share how they catalyze and sustain change in their educational systems, and participants will unpack big issues surrounding diversity, equity and inclusion; identify goals; form teams; and develop year-long projects with a focus on action. Participation is limited. Apply today!


Making our events more inclusive

by highlighting sessions that address digital equity in the conference program, featuring educator stories about equity challenge projects at an ISTE20 Equity Ignite session, and adding the option to include personal pronouns to ISTE event badges.


Providing scholarship support

to engage more educators from underrepresented backgrounds and under-resourced schools at ISTE events, professional learning opportunities and in our community.

Elevating the perspectives, experiences and voices

of people of color and underrepresented stakeholders in the education community through our EdSurge journalism and storytelling.
ISTE20 Conference Scholarships
ISTE's annual conference scholarship program aims to welcome more educators from historically underrepresented backgrounds to our conference and community. We prioritize providing opportunities to local educators based on the conference location.
Apply for scholarship

The deadline to apply for ISTE20 scholarships was March 16, 2020. If you have questions please contact us at scholarships@iste.org

Donate to scholarship

With your help, we can provide more scholarships for diverse educators to attend the ISTE Conference & Expo this summer!
Thank you to our member contributors and generous sponsors for helping us extend more conference scholarships to educators in 2019!
Check out these ISTE member resources: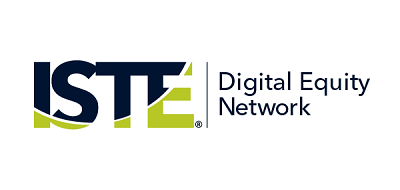 Digital Equity Network
This PLN inspires thoughtful discussion and actions aimed at ensuring access and opportunities for all learners, while providing consistent information and actionable resources to help school leaders make equitable decisions concerning infrastructure and digital learning.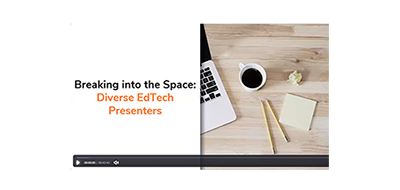 Breaking into the Space: Diverse Edtech Presenters
How can edtech events begin to promote more diverse voices? This recorded webinar discusses how diverse presenters are breaking into the edtech space and how to further the movement to include more diverse voices!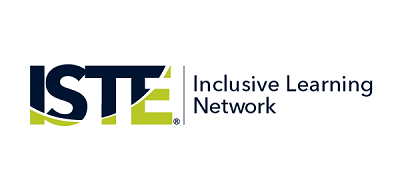 Inclusive Learning Network
This PLN's primary purpose is to advance knowledge concerning specialized technology products and effective practices for enhancing opportunities for children, youth and adults with disabilities and for students who are gifted.
ISTE Latino Facebook Group
ISTE Latino is a Facebook group managed by ISTE. This space is the official community for all ISTE members and others who enjoy sharing with other educators around the world in Spanish.
More resources to explore
Digital equity sessions at ISTE20 Live!
Learn more about digital equity at the ISTE Conference & Expo and view the sample schedule of sessions related to digital equity in education.
VIDEO: "What losing my vision taught me about access"
Inclusive Learning Network leader Luis Perez gives a TED Talk about his journey with disability, the importance of access and the role of technology for all learners.
VIDEO: "When traumatic experiences stimulate compassion conversations: Lessons from Ferguson"
Digital Equity Network leader Patricia Brown gives a TED Talk on how digital media can transform the way people interact and facilitate important compassionate discussions with students on today's tough topics.
BOOK: Closing the Gap: Digital Equity Strategies for the K-12 Classroom
The second in the Closing the Gap series, this book will help K-12 classroom teachers address the challenges of teaching in the digital age, providing positive examples and recommendations for moving toward digital equity in K-12 settings.
BOOK: Dive Into UDL
Universal Design for Learning is a framework for designing instruction that meets the needs of every learner. This book shows K-12 educators how to incorporate UDL in their instructional design and engage in continuous professional growth.