October 3, 2022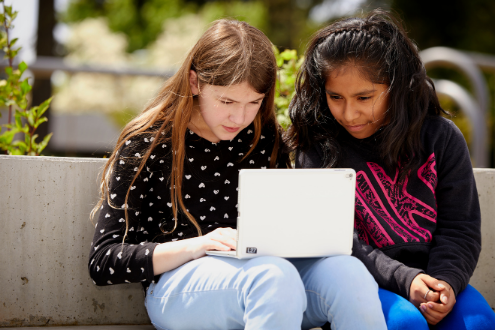 Student data privacy is an important topic but a complicated one, and therefore school leaders often find it difficult to talk about with parents and students about measures they can take to protect personal information. Student data privacy doesn't set off alarm bells the way topics like screen time and cyber-bullying do.  
Still, it's imperative that parents, students and teachers are well informed about the types of data that schools keep and how they safeguard it. Here are nine tips for talking about student data privacy in a way parents can understand.
Be transparent.
Take the initiative to provide information students and parents need about safety and security. Remove the mysteries and misunderstandings about what is going in a student's "permanent file." Provide all the school policies, rules and guidelines for how the district collects, uses, protects and shares data.
Know your roles.
It's everyone's job to provide security and safety but the roles of districts, principals and classroom teachers are different. Work within the organization to define roles. Then study up and become comfortable with your place and what you are responsible for sharing.
Name a point person.
There should be one person and place in the organization responsible for data privacy answers. In some districts, there is a designated privacy officer. There should always be at least one highly trained person who parents and students can contact with their questions and concerns.
Ask parents'  permission.
Make information available on the web and on paper about the online tools being used and links to their privacy policies. Then ask them to sign off on the tools. If they have safety concerns, give options.
Ask for parents' input.
If parents discover internet tools that are helpful, provide a form where parents can submit their ideas so a district committee can vet the tools.
Tout your training.
Offer training so all stakeholders can be well informed. Marsali Hancock, president and CEO of the Internet Keep Safe Coalition, trains and presents nationwide. A mother of six children, she can relate to parents, so her website offers clear guidance.
Don't waste time.
Students, families and educators should have timely access to information collected about students whenever they ask for it. Information delays discourage inquiries.
Have a plan in case of mistakes.
Inform parents how they will be notified if there is any misuse or breach of information and available remedies.
Avoid acronyms and edu-speak.
Educators may be familiar with the technical terms surrounding data privacy, but don't overuse them with a general audience without explanations. You'll know when you're overdoing it when people respond with another acronym, MEGO (my eyes glaze over).
Here's a list of some common acronyms and what they stand for: 
FERPA: Family Educational Rights and Privacy Act
IDEA: Individuals with Disabilities Education Act
COPPA: Children's Online Privacy Protection Act
SOPIPA: Student Online Personal Information Protection Act
PPRA: Protection of Pupil Rights Amendment
 This is an updated version of a post that was originally published on April 8, 2015.