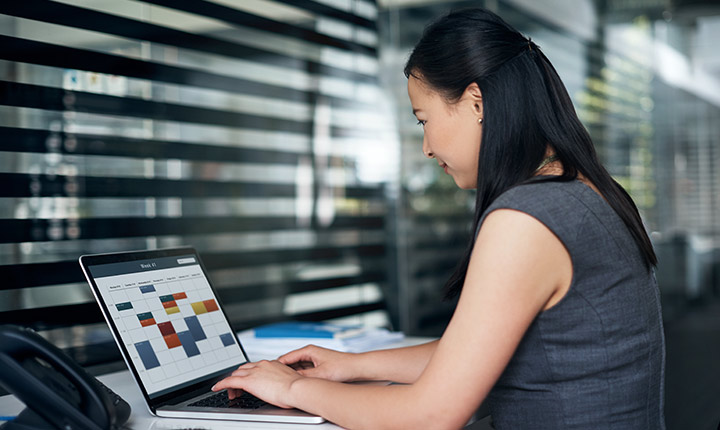 The first step toward becoming an ISTE Certified Educator is to participate in a fully online training through one of our Certification Authorized Providers (CAPs). See the below schedule that lists upcoming dates with all CAPs.
After training with a CAP, participants will have up to 6 months complete their ISTE Certification portfolio. Review the syllabus and learn more about the full process here.
Fully Online Trainings
To help educators lead sustained remote learning, the ISTE Certification for Educators program is now offered in a fully online format.
The training includes assignments and examples focused on supporting online learning and helps educators design effective learning with technology. View our Fully Online FAQs to learn more.
Group discounts or pricing may be offered by some Certification Authorized Providers. View all CAPs here to learn more.
| Start Date | Location | Certification Authorized Provider (CAP) | Price Per Person | More |
| --- | --- | --- | --- | --- |
| Aug 5 2021 | Online (PDT, UTC -7) | AELearningLab | $749 | LEARN MORE |
| Aug 10 2021 | Online (CDT, UTC -5) | Midwest Education Technology Community (METC) | $799 | LEARN MORE |
| Aug 17 2021 | Online (AST) | Forward Learning | $799 | LEARN MORE |
| Aug 26 2021 | Online (EDT, UTC -4) | Eduscape | $749 | LEARN MORE |
| Aug 31 2021 | Online (UTC +2) | AELearningLab | $849 | LEARN MORE |
| Sep 7 2021 | Online (EDT, UTC -4) | Collaborative for Educational Services | $850 | LEARN MORE |
| Sep 7 2021 | Online (AST) | Forward Learning | $799 | LEARN MORE |
| Sep 9 2021 | Online (EDT, UTC -4) | Eduscape | $749 | LEARN MORE |
| Sep 10 2021 | Online (EDT, UTC -4) | Butler County Educational Service Center (BCESC) | $799 | LEARN MORE |
| Sep 13 2021 | Online (EDT, UTC -4) | Lincoln Intermediate Unit 12 | $750 | LEARN MORE |
| Sep 13 2021 | Online (PDT, UTC -7) | Northwest Council for Computer Education (NCCE) | $750 | LEARN MORE |
| Sep 15 2021 | Online (CDT, UTC -5) | Midwest Education Technology Community (METC) | $799 | LEARN MORE |
| Sep 15 2021 | Online (EDT, UTC -4) | NYSCATE | $699 | LEARN MORE |
| Sep 20 2021 | Online (CDT, UTC -5) | CESA 2 (AM Sessions) | $799 | LEARN MORE |
| Sep 20 2021 | Online (CDT, UTC -5) | CESA 2 (PM Sessions) | $799 | LEARN MORE |
| Sep 27 2021 | Online (MST, UTC -7) | Arizona Technology in Education Association (AzTEA) | $800 | LEARN MORE |
| Oct 4 2021 | Online (PDT, UTC -7) | Northwest Council for Computer Education (NCCE) | $750 | LEARN MORE |
| Oct 12 2021 | Online (PDT, UTC -7) | AELearningLab | $749 | LEARN MORE |
| Oct 12 2021 | Online (CDT, UTC -5) | Sourcewell Technology | $850 | LEARN MORE |
| Oct 20 2021 | Online (UTC +3) | AELearningLab | $849 | LEARN MORE |
| Oct 20 2021 | Online (EDT, UTC -4) | Eduscape | $749 | LEARN MORE |
| Oct 24 2021 | Online (UTC +1) | 21st Century Learning International (21 CLI) | $1,150 | LEARN MORE |
| Nov 3 2021 | Online (PDT, UTC -7) | AELearningLab | $749 | LEARN MORE |
| Nov 3 2021 | Online (CDT, UTC -5) | Sourcewell Technology | $850 | LEARN MORE |
| Nov 11 2021 | Online (EDT, UTC -4) | Eduscape | $749 | LEARN MORE |
| Dec 2 2021 | Online (PST, UTC-8) | AELearningLab | $749 | LEARN MORE |
| Dec 20 2021 | Online (CDT, UTC -5) | Midwest Education Technology Community (METC) | $799 | LEARN MORE |
| Dec 27 2021 | Online (EST, UTC -5) | Collaborative for Educational Services | $850 | LEARN MORE |