Get Started with Open Educational Resources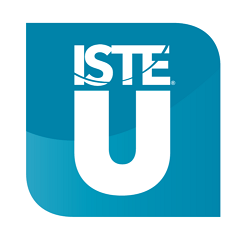 Educators are using more digital resources than ever before, and for many, textbooks aren't currently an option. This open educational resources-focused course will teach you how to find high-quality resources and understand how to use them effectively. Plus, you'll become a pro at leveraging digital curricular resources to make them your own.
Along the way, you'll also learn how to best make the case for adopting and adapting appropriate OER to your colleagues and administrators.
This is a 15-hour, self-paced course with ongoing instructor support.
Course Dates:
Open year-round! This course is self-paced and can be completed any time within 6 months of registering.
For custom cohorts of 100+ educators, reach out to isteu@iste.org.
Related Materials:
Who It's For:
Teachers (PK-12, any subject)
Tech Coaches / Tech Coordinators / Tech Specialists
Instructional Technology Coaches
Directors of Instructional Technology
Any educator seeking to integrate open educational resources into their classrooms
Course Details:
Course Length: 5 hours
Cost: $49 Member / $65 Non-member
Course Style: Self-paced
---