Nominations are currently closed. See our 2022 winners below.
ISTE recognizes 20 individuals who are up and coming and are already making a difference through their work. Winners have exemplified excellence through projects or artifacts that others can replicate. Nominations and applications are accepted starting in December. Winners:
Demonstrate the ability to both deliberately plan for and apply technology to improve the educational setting.
Continuously improve their professional practice through the exploration of new techniques and the consistent evaluation and reflection on current practices.
Share their work as a model that reflects ISTE's mission to innovate teaching and learning, accelerate good practice and solve tough problems in education.
Award-winning examples may be executing a new professional development program for their staff, developing game-based curriculum for their students, or integrating global collaboration and social responsibility into their work.
Award Timeline
December 7, 2021: Nominations begin
January 31, 2022: Nominations end
February - March, 2022: Nominations reviewed
May 2022: Winners notified
ISTE 20 to Watch Award winners receive:
An engraved award acknowledging the recipient's outstanding achievement
A one-year premium individual ISTE membership ($295 value)
A complimentary registration to ISTELive 22 Virtual ($225 value)
Recognition at ISTELive 22
Recognition in ISTE publications and on the iste.org website
Opportunities to contribute to the field (blog, magazine, other opportunities)
2022 20 to Watch Award winners
Alberto Herraez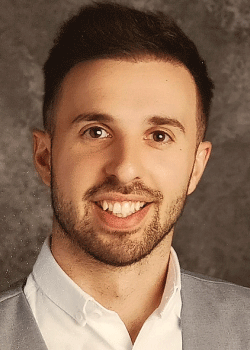 6th Grade Teacher, Davis School District
Farmington, UT
Alberto Herraez, 1/2 of the eTwinz, is an award-winning educator and international speaker originally from Spain that moved to Utah several years ago to teach 5th grade in a Spanish Immersion School. Alberto has presented in many conferences and events around the world sharing his expertise to help teachers transform their practice. In 2021, The EdTech Magazine (CDW) included Alberto in the "30 K-12 IT Influencers to follow in 2021". In 2022, Alberto was recognized by ISC in their big data research "Top 75 Edruptors of 2021" including them in the 75 most influential educators around the world. Currently, he is working on their PhD focused on future-ready skills.
Amanda Nguyen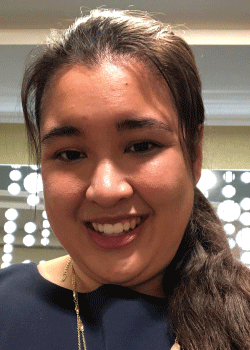 Program Director, Centers for Innovation, Thomas College
Waterville, ME
Amanda Nguyen is an educator from Maine with 10+ years of experience and a deep commitment to creating inclusive and innovative learning environments. She supports students and educators from Pre-K to post-secondary and has strengths in teaching, leadership, research, collaboration, coaching, mentoring, and project management.
She has presented at over 20 statewide conferences, as well as many other smaller venues, on topics such as: technology integration, formative assessment, project-based learning, digital citizenship, data privacy, family engagement, teacher leadership, 21st-century learning, STEM/STEAM, coding/robotics, digital badging, 3D-printing, technology planning, computer science, data analysis, design thinking, and more. She has also created and implemented several professional learning and teacher leadership programs, and has planned and led several events/competitions for middle and high school students across Maine. Her depth of knowledge of various operating systems and educational technology tools allows her to design opportunities that are platform-agnostic and focused on learning outcomes.
She earned her bachelor's degree in Biology from Bowdoin College and master's degree focused on Technology, Innovation, and Education from the Harvard Graduate School of Education. She maintains certification as an Assistant Superintendent and is also the 2021 Association for Computer Technology Educators of Maine ACHIEVE award winner.
Ashley McBride, Ed.D.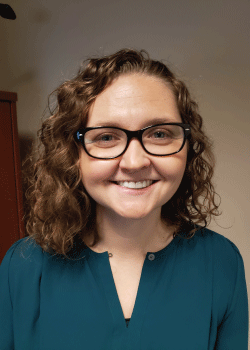 Digital Learning Initiative Consultant, North Carolina Department of Public Instruction
Raleigh, NC
Dr. Ashley McBride has spent her career working with students and other educators as a secondary English teacher, instructional technology facilitator, director of technology, and most recently the Digital Learning Initiative Consultant for the North Carolina Department of Public Instruction. In her work, she has led professional learning, district-wide, and state-wide initiatives that help promote the effective and safe integration of technology for administrators, educators, and students. In addition to her work with the state of North Carolina, Ashley serves on the board of the North Carolina Technology in Education Society (NCTIES) and as an adjunct professor in Central Michigan University's Masters in Learning, Design, and Technology program. She is a COSN Certified Educational Technology Leader and in 2020 earned her doctorate in educational technology from Central Michigan University where she researched technology-related professional learning and educational technology coaching. Her experiences in K-12 education and her research in the field have informed her 2021 ISTE published book, The Edtech Coaching Primer: Supporting Teachers in the Digital Age Classroom. While Ashley has a passion for K-12 education, educational coaching, and edtech; her true happiness comes from spending time with her husband and three kids.
Bhavna Mathew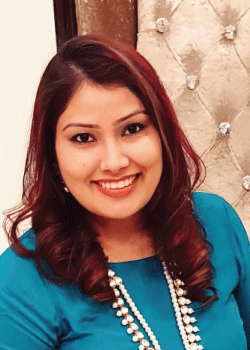 IB PYP Practitioner, Pathways World School
Gurgaon, Haryana, India
An ISTE Global Collaboration network Awardee, Ms. Bhavna has been teaching and mentoring Primary years learners in several IB schools of Gurgaon, India for 18 years. She has worked in manifold capacities and roles as an IBPYP Practitioner. At present, She facilitates English Support Lessons and assists ES students in the Unit of Inquiry lessons at the Pathways World School, Aravalli, Gurgaon, India for Primary years programme. She holds a Masters in English literature and a Bachelors in Education. She is a certified Montessori Early Childhood Educator.
Furthermore, in pursuit of her goal as an educationist, She is a Microsoft Innovative Educator Expert, Flipgrid enthusiast, Adobe Creative Educator, Seesaw, Wakelet, and Teach SDG Ambassador. Being passionate about teaching, She has facilitated and participated in numerous Global Goals projects to promote 17 UN Sustainable Development Goals. She has been a presenter at numerous prestigious platforms & She leads her #Desire2Learn Edu Club . She conducts Book study, Twitter Chat and workshops for educators worldwide. She is a visionary and a lifelong learner who believes in transforming education through Global Collaborations .
Camille Dempsey, Ed.D.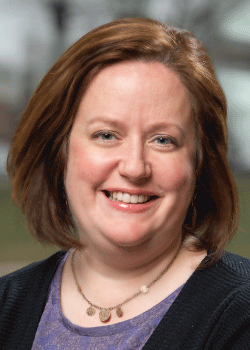 Associate Professor, Edinboro University
Erie, PA
Dr. Camille Dempsey teaches educational technology, online teaching, and STEM education at Edinboro University and is the founder of Virtuality Consulting. She is also a former K-12 public school teacher in Pennsylvania (Erie), Connecticut (Fairfield county), and New York City as well. Camille presents and publishes widely related to her research focused on founding the Theory of Virtuality Culture. Her work focuses on the ways society is connecting, exploring, and communicating through contemporary technologies, as well as how they restructure human consciousness and mediate human presence. Recently, Camille was the recipient of the PA Association for Educational Communications and Technology Association's "Educational Technology Impact Award," for her article, The spirit of the times: Virtuality culture and technology-mediated human presence. She also serves as a consultant for the U.S. Department of Education reviewing and facilitating federal grant reviews related to educational technology, computer science, and STEM education. As a program reviewer for the Pennsylvania Department of Education, she also reviews higher education STEM and online instruction endorsement programs. In addition, Camille has served as a faculty coach in the International Society for Technology in Education Association's Artificial Intelligence in Education program, as well as serving as a volunteer ISTE Community Leader.
Caroline D. Haebig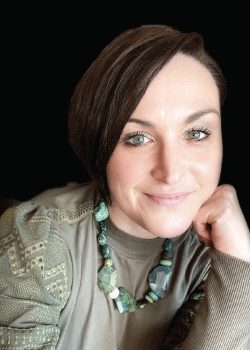 Digital Learning Coordinator & Instructional Coach, School District of New Berlin
New Berlin, WI
Caroline Haebig has extensive experience leading and coaching teachers, instructional specialists and administrators. Her expertise is rooted in innovative teaching, learning and assessment practices to meet the diverse needs of learners. Haebig designs, creates and leads professional learning for educators and administrators nationwide. Specifically, Haebig has successfully led 1:1 technology and learning implementations by focusing on building a collaborative, innovative school culture. Additional areas of her expertise include facilitating inclusive learning environments, STEM skill development, high impact learning with a focus on literacy, and creating a system-wide culture of design thinking and authentic problem solving.
Throughout Caroline Haebig's career she has earned recognition for her work and is active in the larger professional community. In addition to being recognized as an Apple Distinguished Educator, Google Certified Innovator, and ISTE award recipient, she also has earned recognition by institutions of higher education and at the state level learning the State of Wisconsin Service Learning Award. Among her professional accomplishments, Haebig published The Maker Playbook: A Guide to Creating Inclusive Learning Experiences.
Francis Jim Tuscano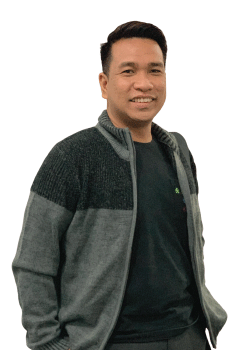 Grade School EdTech Coordinator, Xavier School San Juan
San Juan City, Philippines
Francis Jim Tuscano is currently the Grade School EdTech Coordinator and Christian Life Education Department Chair at Xavier School-San Juan. As an education innovator, technology coach, and consultant, Jim is passionate about designing transformative learning experiences in the classroom that enable learners to become active, reflective, and collaborative creators of knowledge.
A sought-after speaker and trainer, he has shared his expertise with teachers and school leaders in various conferences and workshops held in the Philippines and overseas. In 2017, he was the first Filipino to be a Global Teacher Prize Finalist, the Nobel Prize of teaching by the Varkey Foundation. His classroom innovations that focus on technology integration, PBL, makerspace, and STEAM have been recognized by various international institutions, such as HundrED in Finland. Jim was included in the 30-under-30 global list of literacy leaders of the International Literacy Association for 2019. He is an Apple Distinguished Educator, digital learning consultant, and sits as a member of the National Basic Education Commission of the Catholic Educational Association in the Philippines. At the onset of the pandemic, he has published three online remote learning toolkits with various education organizations, UNESCO and with SEAMEO for Southeast Asia. He is the founder of empowerED, an education advocacy platform that aims to celebrate and elevate the teaching profession. The host of the empowerED Podcast, he interviews educators and discusses educational challenges and innovations. Recently, he co-founded the EdTech startup, Tagpros Education, an online learning platform for K-12 learners that is anchored on passion-based learning.
Jason Trinh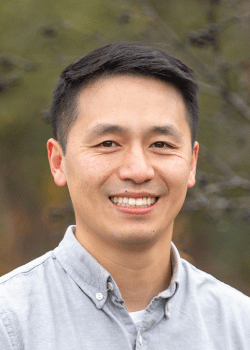 Coordinator, Toronto District School Board
Toronto, ON, Canada
Jason Trinh is the Coordinator of Global Competencies and STEM/ICT in the Toronto District School Board in Ontario, Canada. In this role, he supports digital learning across the district through the design and delivery of professional learning resources and coaching support. He is an award-winning educator, recipient of the Premier's Award for Teaching Excellence and ISTE Digital Equity Award. Jason specialized in digital media creation to support educators in transforming their teaching practice. As an active participant in his professional learning networks, he contributes to the Google Innovator, Google Trainer, Apple Distinguished Educator and ISTE Community Leader communities. He shares his passion for creativity, technology and diversity/equity/inclusion as a workshop facilitator, digital creator and speaker across North America.
John Anderson Harp, Jr.
Educational Technologist, The School at Columbia University
New York, NY
Anderson Harp is Educational Technologist at The School at Columbia University, an independent K-8 school affiliated with Columbia University and Instructor for Teach21, TSC's professional development institute that focuses on 21st century teaching and learning. A faculty member since 2020, Anderson previously taught in both public and private schools, beginning his teaching career as a lead elementary school teacher in Loudon County, Tennessee. In 2010 Anderson was awarded the Apple Technology for Teachers grant which he used to develop the district's first 1:1 flipped classroom model. He has served as an advisor, organizer and participant in a variety of programs, including Blended Learning Cohorts, GSA, TEDxYouth and Family Code Night, in addition to directing afterschool STEM programming. Anderson has organized numerous workshops for teachers, administrators, and curriculum specialists of grades K-12 on topics including blended learning, STEAM, and Gender Sexuality Diversity. He has presented internationally on biographies created with code and their impact on collegial empathy in the classroom, and served as a board member and technology consultant for City as the Lab School in Boston. He earned an M.A. in K12 Educational Technology from Teachers College, Columbia University, and a B.S.F.C.S. from The University of Georgia. Anderson lives in New York City and enjoys running, coaching middle school cross country and track, and exploring different parts of the world in his travels.
Kaylah Holland, Ed.D.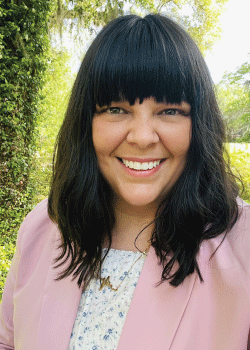 Instructional Technology and Blended Learning Associate, BreakFree Education
Columbia, MD
Dr. Kaylah Holland is passionate about empowering educators through professional development, one on one coaching, and innovative lesson design. She holds a Doctorate of Education in Instructional Design and Technology with extensive research in active learning environments. She has spent years empowering educators and championing student-centered classrooms. She is a Google Certified Trainer and Innovator and a college professor. Through her work with BreakFree Education, Dr. Holland works to empower educators to foster innovative, sustainable, and active educational environments and helps to radically improve education inside juvenile justice facilities.
Kimberly Carlson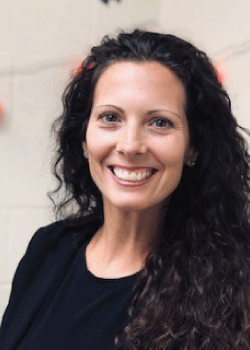 Innovation Specialist, Lakota Local Schools
Liberty Township, OH
Kimberly Carlson is a K-12 Innovation Specialist in the Lakota Local School District. She loves supporting teachers to integrate technology into the curriculum and make engaging lessons for students! Kimberly works collaboratively with teachers to create lessons for the school Innovation Hub. She is continuously reflecting on her practice and looking for opportunities to improve. Her experience as a classroom teacher, Media Specialist, Gifted Intervention Specialist, and now, Innovation Specialist, has given her a unique perspective of teaching and learning and the need for innovative practices.
Lakisha Brinson, Ed.D., Ed.S.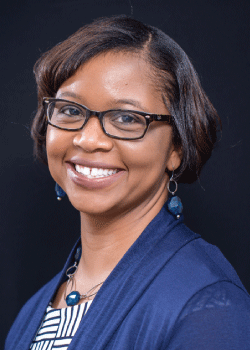 Director of Instructional Technology and Library Services, Metro Nashville Public Schools
Nashville, TN
Dr. Lakisha Brinson serves as the Director of Instructional Technology and Library Services for Metro Nashville Public Schools (MNPS), locally in Nashville TN . In this role, she oversees the supports the use of instructional technology and online learning across 150 schools. Dr. Brinson's passion for teaching has afforded her a plethora of experiences and accolades including a member of the 2022 CoSN Early Career Academy and 2015 School Library Journal National Librarian of the Year Finalist.
Leslie Renee Fagin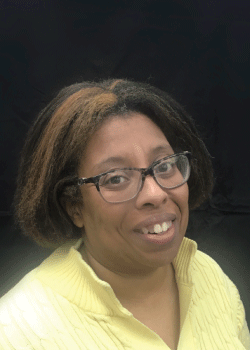 Instructional Technology Coach, Griffin Spalding County School System
Griffin, GA
Leslie Fagin is an Instructional Technology Coach for an urban district in Georgia. She is a Google for Education Certified Innovator, Google for Education Certified Trainer, a Google Certified Educator Level 1 and 2, a Seesaw Ambassador, a Nearpod Certified Educator, a Global Minecraft Mentor, and an Apple Teacher. She was a member of the ISTE Edtech Coaches Leadership Team including a term as President. She was recognized as the ISTE Edtech Coaches PLN Award Winner for 2017. She is a co-author for #Edumatch: Snapshot in Education 16. Leslie's chapter of the anthology was entitled "All I Really Need to Know about Professional Development I Learned at Camp". Leslie was also a participant in a joint project with ISTE and TED-ED in which she shared a TED Talk at ISTE 2019 entitled, "Use Your Power to Have a Positive Impact on Your Students". Her most recent project is that of the creator of Ernie's Mobile STEAM Lab - a school bus turned STEAM lab with hands-on STEAM educational activities for students.
Leslie serves as a Cub Scout Committee Chair and is certified as a BSA STEM NOVA Counselor, Mentor, and Supernova Mentor. Leslie worked with the Edtech Genome Project. The goal of the project, which is a global effort of the Jefferson Education Exchange, is to give educational decision makers the tools to make informed decisions about the edtech tools they purchase for student and teacher use. Her most important job is that of mother to her 9 year old son.
Lindsay Blass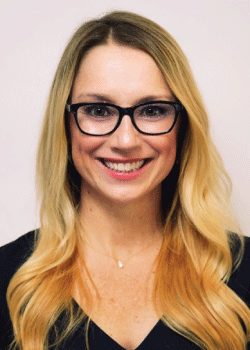 Education Specialist, Adobe for Education
San Francisco, CA
Lindsey Blass works as an Education Specialist on the Adobe for Education team, pursuing a passion for creativity for all. She most recently served as Executive Director of Digital Learning for San Francisco Unified School District, designing district-wide systems for leveraging technology to create personalized and inclusive learning environments. She also teaches as Adjunct Faculty at the Krause Center for Innovation at Foothill College, guiding educators and aspiring educators in the use of technology for teaching and learning. Lindsey is co-author of the ISTE publication "Power Up Your Classroom: Reimagine Learning Through Gameplay", the recipient of the 2021 CUE SF Administrator of the Year award, the 2020 CUE Technology Innovator of the Year Award, 2019 CoSN Next Generation Emerging Ed Tech Leader Award, and the 2018 ISTE Online Learning Award. She believes that learning should be FUN for both adult and student learners and strives to create dynamic and engaging experiences that inspire all students to be lifelong learners.
Mario Herraez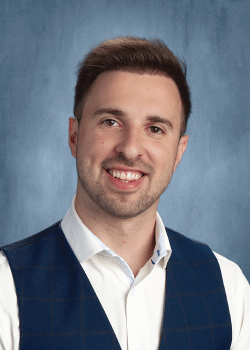 5th Grade Teacher, Davis School District
Farmington, UT
Mario Herraez, 1/2 of the eTwinz, is an award-winning educator and international speaker originally from Spain that moved to Utah several years ago to teach 6th grade in a Spanish Immersion School. Mario has presented in many conferences and events around the world sharing their expertise to help teachers transform their practice. In 2021, The EdTech Magazine (CDW) included him in the "30 K-12 IT Influencers to follow in 2021". In 2022, he was recognized by ISC in their big data research "Top 75 Edruptors of 2021" including him in the 75 most influential educators around the world. Currently, they are working on their PhD focused on future-ready skills.
Patricia Aigner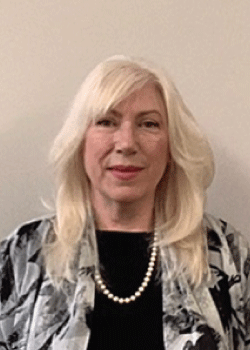 Director of Technology, Rutland City Public Schools
Rutland, VT
Patricia Aigner serves as the Director of Technology for the Rutland City Public Schools in Vermont. She is licensed as a teacher, principal, and superintendent. Patricia received the Frank Watson Lifetime Achievement Award from Vita-Learn, Vermont's ISTE Affiliate, in 2020. For 15 years, Patricia has presented annually at the Vermont ISTE Affiliate conferences and has a regular spot in the Maker/STEAM area. Patricia has been involved in ISTE as a PLN leader, presenter, and the ISTE GM AI Explorations Program. Patricia reviewed the ISTE AI Curriculum for Elementary education and was a part of the Development Team. She tested and co-taught some lessons and presented at ISTE20 about the ISTE GM AI Elementary Curriculum and her school collaboration. She has served as an ISTE book reviewer too. Patricia is a passionate maker and is wild about the intersection of cardboard, mechanical engineering, and electronics---Paper Mechatronics! In 2022, she created a Macy's Day Window in an old display case (for her grades 3-6 students) depicting a moving winter scene to get them excited about motors, coding, and cardboard design. Kids loved it!
In the fall of 2021, Patricia presented at CCL with a unit called Talking Posters. The project had an equity focus, including a timeline project based upon Stamped Racism, Antiracism, and You by Jason Reynolds and Ibram X. Kendi. She is currently a 2021-2022 AASA Howard University Urban Superintendent Cohort member and is exploring the complex needs of urban schools. She looks forward to presenting at future conferences.
Raymond Mitchel Africa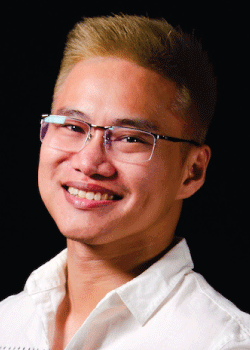 IBDP CAS Coordinator, Science, Sports and Design Educator, Manila Xiamen International School
Xiamen, China
Raymond Mitchel M. Africa is an IB MYP Science, Design and PHE Educator. He is currently the coordinator for the MYP Personal Project and DP Creativity, Activity and Service. He is a Certified TEFL Teacher and Educational Technology Expert. He has been presenting in various speaking engagements in educational conferences around the globe, like 21CLHK, BETT Asia and EduTech Philippines. He is a Microsoft Innovative Educator Trainer, National Geographic Certified Educator, Google Certified Educator and TeachSDG Ambassador. He is an advocate of utilizing EdTech Apps and Programs in the classroom to digitalize 21st Century Education and member of the Microsoft Innovative Educator Experts, Alpha Squirrels, Seesaw Ambassadors, Flipgrid Ambassadors and Quizlet Ambassadors.
Selçuk Yusuf Arslan, Ph.D.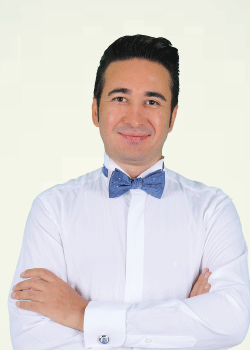 Teacher/Teacher Trainer/Researcher, Ataturk MTAL
Ankara, Turkey
Selçuk Yusuf Arslan is a computer science teacher at Ataturk Vocational and Technical High School in Ankara, Turkey. Due to his interest in STEM and SDGs, he has been carrying out outstanding projects on these issues. He was selected as finalists of Global Teacher Prize in 2021. In addition, thanks to his projects related with coding and environment, he was one of the winner of ETF Green Skills Award. Likewise, he was awarded the Global Teacher Award by AKS Education in 2018. In 2019, he was selected as the Most Outstanding Young Person of the World Top 20 honoree by JCI in the category of Humanitarian and Voluntary Leadership. In the same year, he participated in the CERN International High School Teacher Programme. He was selected as the winner of STEM Alliance - Dell PolicyHack™ Competition. Moreover he was one of the lead teachers of Aerospace in Class Project which was funded by the Airbus Foundation and coordinated by European Schoolnet.
Sharla Berry, Ph.D.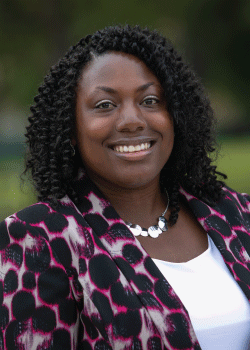 Assistant Professor of Education Leadership, California Lutheran University
Thousand Oaks, CA
Dr. Sharla Berry is an Assistant Professor of education leadership and an expert in the field of digital equity and online learning. Her research has been featured in many academic journals including Online Learning and the International Review of Research in Open and Distributed Learning, and at academic conferences including the American Educational Research Association (AERA), the Association for the Study of Higher Education (ASHE). Dr. Berry is the author of a forthcoming book entitled Creating Inclusive Online Communities: Practices that Support and Engage Diverse Students.
Dr. Berry is committed to using her research to supporting practitioners in teaching and leading with technology. Various groups have invited her to do keynote speeches and workshops, including the Los Angeles Unified School District (LAUSD), the LA Community College District (LACCD), the Association of California School Administrators (ACSA), California State University- Long Beach, the Los Rios Community College District, and ISTE. With each unique speech or workshop, Dr. Berry helps practitioners imagine a digitally equitable future, one that helps students of diverse racial, ethnic and socioeconomic backgrounds achieve their highest aspirations.
Sonal Patel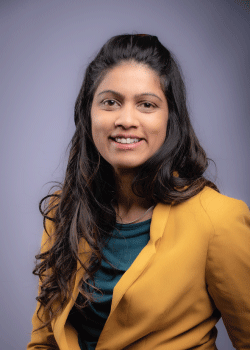 Digital Learning Innovation Coordinator, San Bernardino County Superintendent of Schools
San Bernardino, CA
Sonal Patel is the Digital Learning Innovation Coordinator at San Bernardino County Superintendent of Schools. As the department lead, she works with her team to build, plan, and facilitate the design, development, and implementation of equitable educational technology and Computer Science programs. In addition, Sonal served as a member of the CDE Digital Learning Advisory Committee and was instrumental in providing feedback on the development of the Digital Learning Integration and Standard Guide. Sonal has been leading county and state-wide efforts in broadening K-12 access and participation in Computer Science and is a co-founder of the Inland Empire Computer Science Equity Network , a collaboration of educational partners who are committed to the vision of providing a rigorous and inclusive CS Education. Sonal is the former Inland empire CUE president, a Google Certified Trainer and Innovation, a member of Our Voice Alliance, an ISTE community Leader and a CSTA Equity Fellow. She is currently working towards her Doctoral degree in Leadership for Educational Justice (Ed.D.)
For more information on San Bernardino County's digital learning initiatives, please visit www.sbcss.net. Twitter: Sonal_Edu @SBCSS_EdTech and Linked In.