Are you making an impact in education? Do you know someone who's making a difference and deserves to be recognized? Tell us about it! ISTE recognizes individuals and organizations who do outstanding work to improve learning for all students.
Nominations are currently closed.
ISTE Impact Award Winners receive:
An engraved award acknowledging the recipient's outstanding achievement
$1,000 cash prize
A one-year basic individual ISTE membership
A complimentary registration to the ISTE Conference & Expo
Recognition in ISTE publications and on the iste.org website
Recognition at the ISTE Conference & Expo
Opportunities to contribute to the field (blog, magazine, other volunteer opportunity)
Award Timeline
Mid-December, 2019: Nominations begin
January 31, 2020: Nominations end
February - March, 2020: Nominations reviewed
May, 2020: Winners notified
Past Impact Award winners
Betsy Corcoran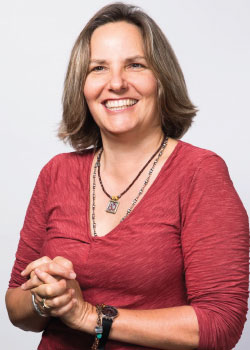 2019 winner
CEO and Cofounder, Edsurge
Burlingame, CA
Betsy Corcoran's career as a journalist has taken her to Scientific American, the Washington Post, and Forbes Media. In 2011 she established EdSurge and has dedicated just about every waking moment to covering the intersection of education, technology and innovation. Throughout her career she has devoted herself to connecting edtech developers, pioneer educators, and other leaders in education and technology. Her work has reached hundreds of thousands of readers and continues to be a go-to source for information about educational technology.
Jennie Magiera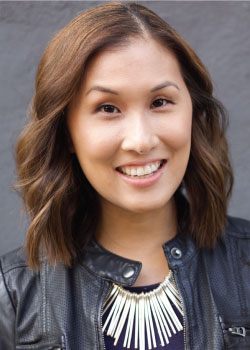 2019 winner
Chief Program Officer, EdTechTeam
Chicago, IL
Jennie Magiera has spent her career focusing on supporting students in the most challenging schools to ensure high quality learning opportunities for all. Her work centers around acknowledging problems and finding innovative ways to navigate them. She uses her classroom experiences to inform her work, supporting educators to create new and better opportunities for their students. She is the founder of Our Voice academy, focused on increasing teacher voice and author of the book, Courageous Edventures.
Sophia Mendoza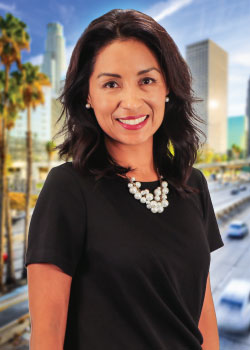 2019 winner
Director, Instructional Technology Initiative, Los Angeles Unified School District
Los Angeles, CA
Sophia Mendoza has led instructional technology efforts for Los Angeles Unified School District for the last four years, overseeing the implementation of digital learning practices across 400 schools. Her work impacts more than 1,000 teachers and principals who have the potential to transform the learning of more than 650,000 students district-wide. Embodying all the traits of the Leader, Learner, Citizen and Collaborator standards, she is highly regarded by her peers as a "true ISTE champion."