Nominations are closed. See our 2023 winners below.
The ISTE Impact Award recognizes individuals that have done outstanding work to improve learning opportunities, and have been a major force for innovation in education. These are trailblazers whose work will have national or global impact for years to come. Candidates:
Bring innovation to the national or global education community.
Focus on closing opportunity gaps and create a more equitable education system.
Embody the spirit of the ISTE Standards to transform learning, teaching and leading.
RETURN TO ALL AWARDS
Award Timeline
December 2022: Nominations begin
January 31, 2023: Nominations end
February - March, 2023: Nominations reviewed
May 2023: Winners notified
ISTE Impact Award Winners receive:
An engraved award acknowledging the recipient's outstanding achievement
A $500 cash prize
A one-year premium individual ISTE membership ($295 value)
A complimentary registration to ISTELive 23 in Philadelphia, PA ($525 value)
A $1,000 travel stipend to attend ISTELive 23
Recognition at ISTELive 23
Recognition in ISTE publications and on the iste.org website
Opportunities to contribute to the field (blog, magazine, other opportunities)
Impact Award Winners
Gregg Behr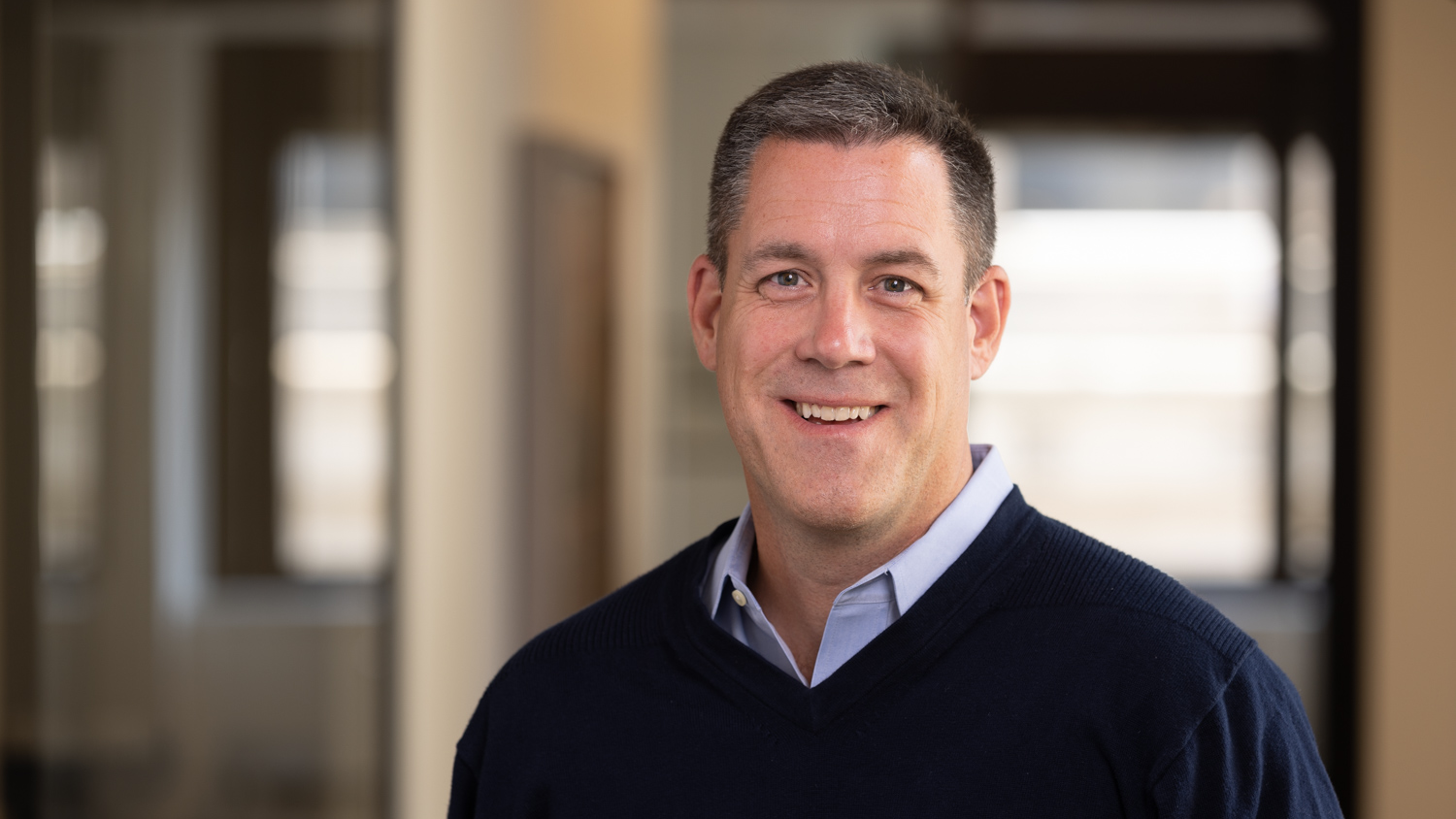 2023 Impact Award Winner
Gregg Behr is the founder and co-chair of Pittsburgh-based Remake Learning, a network of educators, technologists, designers and makers focused on igniting children's curiosity, encouraging creativity and fostering justice and belonging in schools, libraries and museums. Behr also serves as the executive director of The Grable Foundation.
Rose Luckin, Ph.D.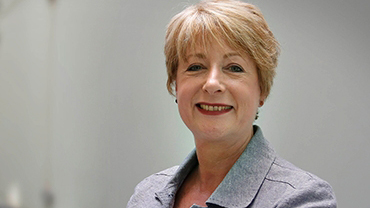 2023 Impact Award Winner
Rose Luckin is a professor of learner-centered design at UCL Knowledge Lab in Brighton, UK. She's also the founder of EDUCATE Ventures Research Ltd., a hub for start-ups, researchers and educators involved in evidence-based edtech who leverage data and artificial intelligence (AI) for educational benefit.
Sharif El-Mekki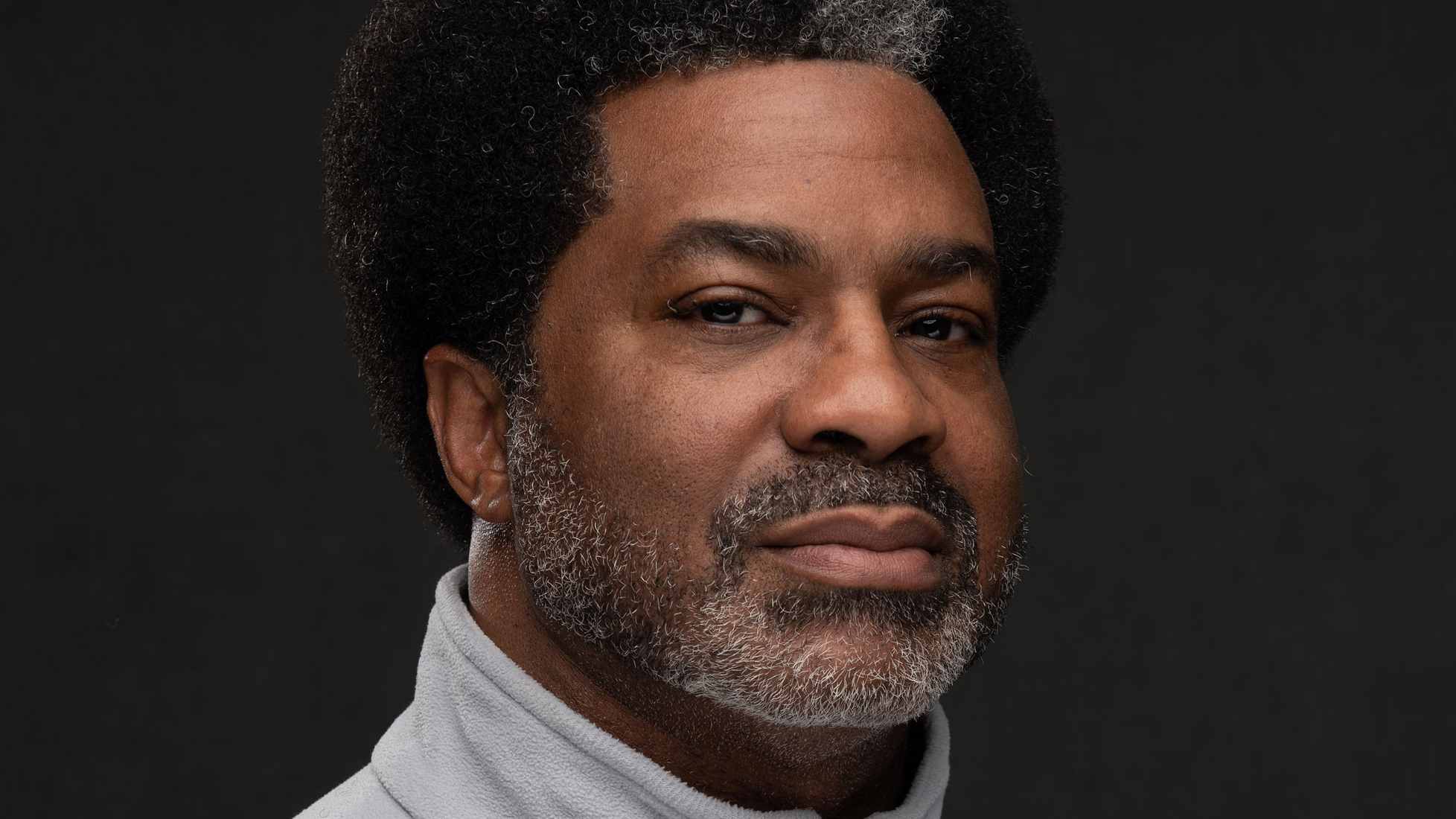 2023 Impact Award Winner
Sharif El-Mekki is the founder and CEO of the Center for Black Educator Development in Philadelphia. Prior to founding the center, El-Mekki was a nationally recognized principal and U.S. Department of Education principal ambassador fellow. His school, Mastery Charter Shoemaker, was awarded the prestigious EPIC award for accelerating student achievement.
Previous Winners
Sydnee Dickson
2022 Impact Award Winner
State Superintendent of Public Instruction, Utah State Board of Education
Salt Lake City, UT
Dr. Sydnee Dickson has been serving the children of Utah as a proud educator for the past 41 years. She joined the Utah State Office of Education in 2007 and was named as State Superintendent of Public Instruction on June 23, 2016. Prior to joining the Utah State Office of Education, Sydnee served in Utah public schools in roles including teaching, school counseling, school and district administration.
Superintendent Dickson began her education in a two-room schoolhouse in rural Utah and went on to earn two master's degrees in School Counseling and School Administration as well as a doctorate in Education Leadership and Policy at the University of Utah. Dr. Dickson is a frequent participant on state and national committees, task forces, and boards, including currently serving on the Board of Trustees for the Council of Chief State School Officers and West Ed Board of Directors. Her professional expertise is grounded in engaging community partners, providing educators with evidence-based professional learning, and developing student centered school leadership. Dr. Dickson is passionate about developing equitable and innovative school systems to ensure all students are prepared to have choices for their future.
Roberto Rodriguez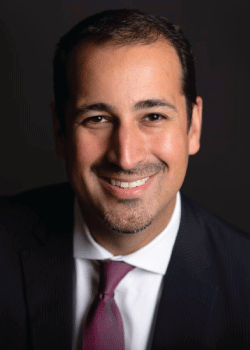 2022 Impact Award Winner
Assistant Secretary, Office of Planning, Evaluation, and Policy Development, United States Department of Education
Washington DC
Roberto J. Rodríguez currently serves as Assistant Secretary for Planning, Evaluation, and Policy Development at the U.S. Department of Education, where he leads the development and review of the Department's budget and advises the Secretary on all matters related to policy development, implementation, and review. Roberto's distinguished career in public service includes senior government roles in the White House, as Deputy Assistant for Education to President Barack Obama, and in the U.S. Senate, as Chief Counsel to the late Senator Edward M. Kennedy.
Most recently, Rodríguez served as President and CEO of Teach Plus where he built an equity-driven teacher leadership movement that engaged thousands of teachers to shape public policy and instructional practice to deliver greater opportunity for students. A Michigan native, Rodríguez holds a bachelor's degree from the University of Michigan—Ann Arbor and a Master of Education from the Harvard Graduate School of Education.
Erin Mote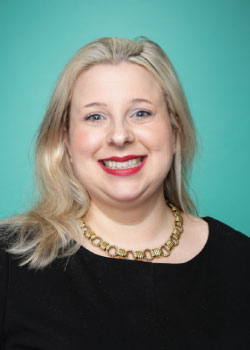 2021 Impact Award Winner
Executive Director, InnovateEDU
Brooklyn, NY
Erin Mote is the Executive Director and Co-Founder of InnovateEDU. Erin leads the organization and its major projects including technology product development, work on data interoperability and data systems, and an urban education Fellowship for new educators. She leads the organization's work on creating uncommon alliances to create systems change - in special education, talent development, and data modernization. An enterprise architect, she created alongside her team two of InnovateEDU's signature technology products - Cortex, a next-generation personalized learning platform, and Landing Zone - a cutting-edge infrastructure as a service data product.
Erin is also the co-founder of Brooklyn Laboratory Charter School with her husband Dr. Eric Tucker. She is a recognized leader in technology, mobile, and broadband and has spent much of her career focused on expanding access to technology in the US and abroad. She has led ground-breaking initiatives, including scaling wireless communications to the developing world, developing global and national strategic technology plans, and work with the country's leading technology companies.
Pedro Noguera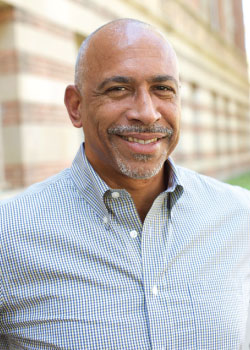 2021 Impact Award Winner
Dean, USC Rossier School of Education
Los Angeles, CA
Pedro Noguera is the Emery Stoops and Joyce King Stoops Dean of the Rossier School of Education and a Distinguished Professor of Education at the University of Southern California. Prior to joining USC, Noguera served as a Distinguished Professor of Education at the Graduate School of Education and Information Studies at the University of California, Los Angeles. Before joining the faculty at UCLA, he served as a tenured professor and holder of endowed chairs at New York University, Harvard University and the University of California, Berkeley. He is the author of 15 books. His most recent books are A Search for Common Ground: Conversations About the Toughest Questions in K-12 Education (Teachers College Press) with Rick Hess and City Schools and the American Dream: Still Pursuing the Dream (Teachers College Press) with Esa Syeed.
John C Tsang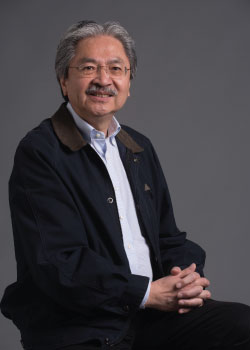 2021 Impact Award Winner
Founder, Esperanza
Hong Kong SAR, China
Born and raised in Hong Kong, John emigrated to the United States when he was a Form II student. He continued his education at Stuyvesant High School in New York City, and studied architecture at the Massachusetts Institute of Technology. He went on to complete master degrees in Bilingual Education at Boston State College and in Public Administration at the Harvard Kennedy School of Government. He worked in the Boston Public Schools as a teacher and in curriculum development. John returned to work as an Administrative Officer in the Hong Kong Government in 1982. He took up a number of posts relating to commerce and finance. After reunification, he was appointed as Commissioner of Customs and Excise, Secretary for Planning and Lands, Secretary for Commerce, Innovation and Technology, Director of the Chief Executive's Office and in 2007, Financial Secretary where he served until 2017.
John is currently engaged in a number of diverse activities. He is the Founder of Esperanza, a non- profit organization, the Vice Chairman of Ion Pacific, a financial institution that specializes in technology investments, the Senior Advisor of Bowtie, a virtual insurance company, the host of a weekly music program on Commercial Radio and the fencing coach of a school.
Kimberly Bryant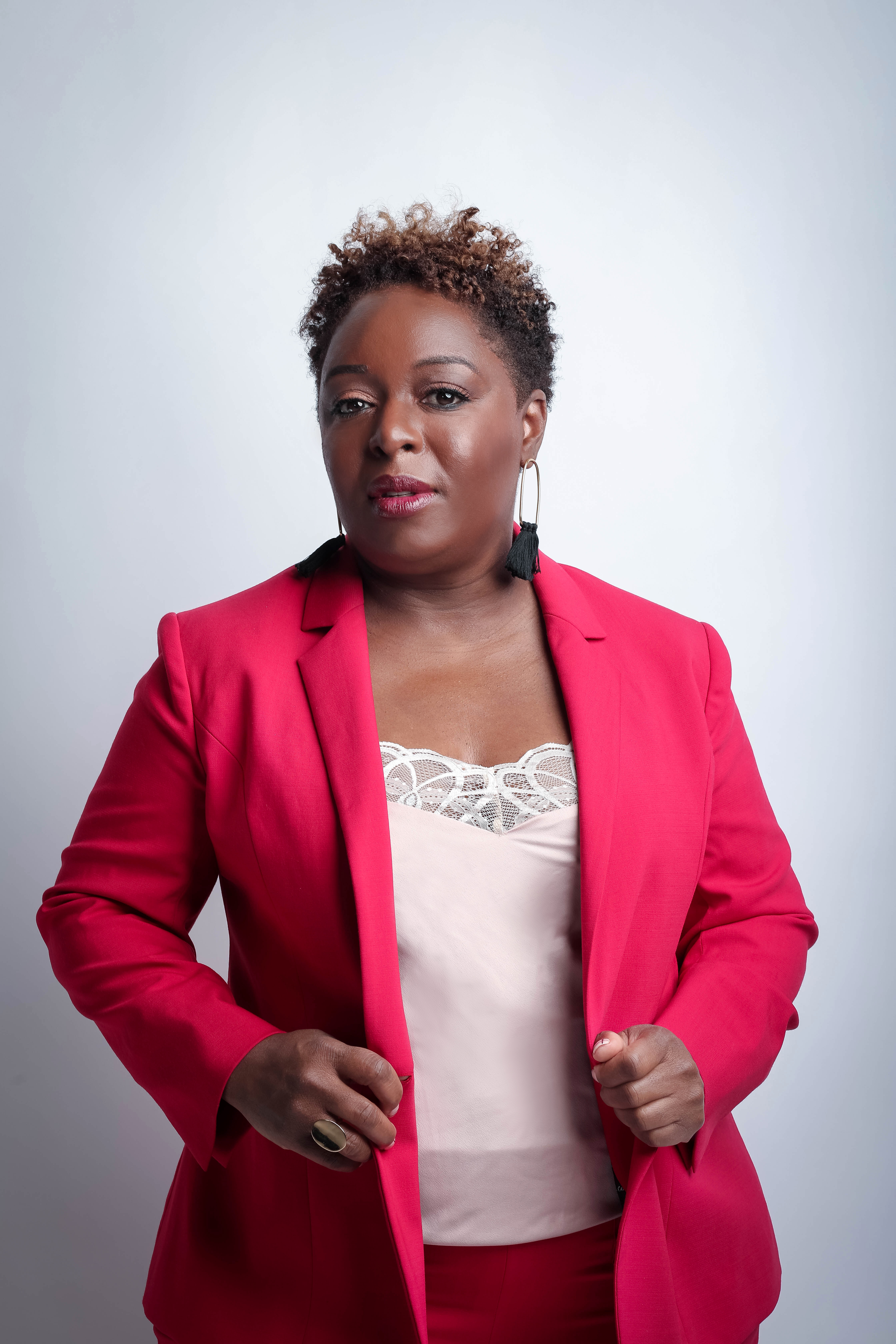 2020 Impact Award Winner
CEO/Founder, Black Girls Code
Oakland, CA
Kimberly Bryant is the Founder and CEO of Black Girls CODE, a non-profit organization dedicated to "changing the face of technology" by introducing girls of color (ages 7-17) to the field of technology and computer science with a concentration on entrepreneurial concepts. She has been nationally recognized as a thought leader for her work to increase opportunities for women and girls in the technology industry and has received numerous awards for her work with Black Girls CODE.
Since 2011 Kimberly has helped Black Girls CODE grow from a local grassroots initiative serving only the Bay Area, to an international organization with fourteen chapters across the U.S. and in Johannesburg, South Africa. Black Girls CODE has currently reached over 10,000 students and continues to grow and thrive.
Jhone Ebert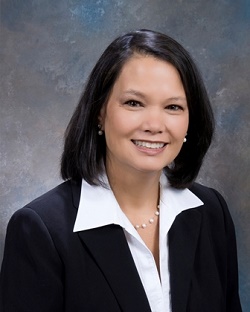 2020 Impact Award Winner
Superintendent of Public Instruction, Nevada Department of Education
Carson City, NV
Jhone Ebert is the Superintendent of Public Instruction for the Nevada Department of Education. A lifelong educator, she began her career as a math teacher, later working as chief technology officer and chief innovation and productivity officer in Clark County School District, and as Senior Deputy Commissioner for P-20 Education at New York State Education Department. During her tenure, graduation rates increased, and achievement gaps closed.
Superintendent Ebert champions equity and accessibility, seeking to close opportunity gaps and narrow the digital divide. Through the COVID-19 pandemic, she has worked to provide support and flexibility to districts and schools, while ensuring that vulnerable students receive the services they need, including nutrition services, broadband and devices, special education services, English learner supports, professional development for teachers, and social-emotional supports and resources for all community members.
Hadley Ferguson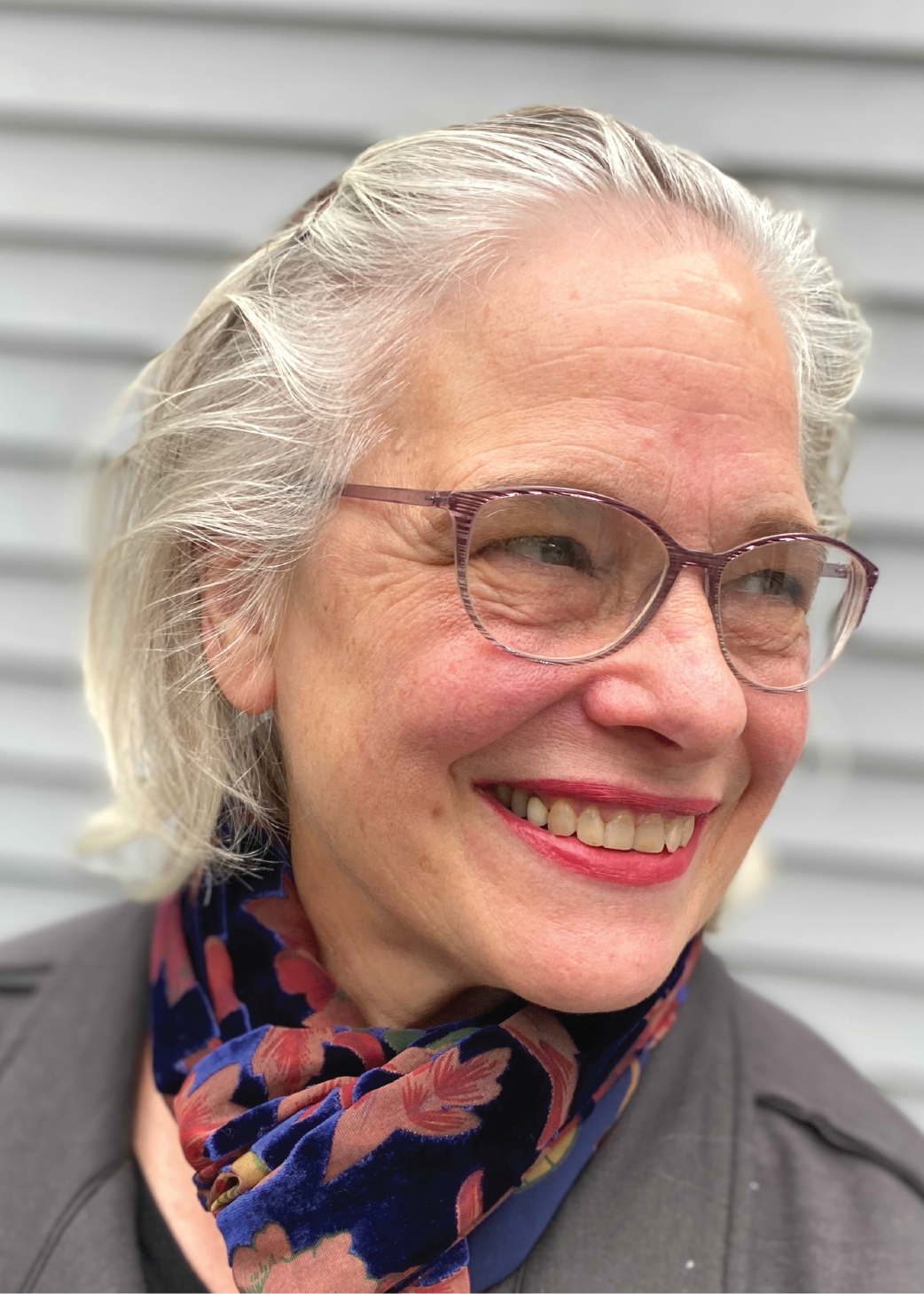 2020 Impact Award Winner
Executive Director, Edcamp Foundation
Philadelphia, PA
Hadley is a founding member of Edcamp, which began in Philadelphia in 2010. For years, Edcamps have provided the spaces and opportunities for educators to network, share tools and collaborate. Rather than being standard professional development that is planned and presented by administrators, Edcamps grew out of the dedication of teachers to become the best that they could be for their students. Since its inception, Hadley has expanded the movement and provided educators with resources and support to organize Edcamps locally around the country.
Betsy Corcoran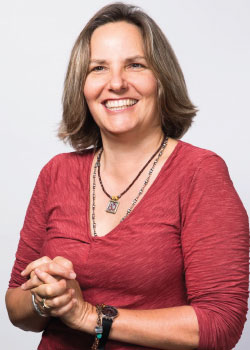 2019 Impact Award Winner
CEO and Cofounder, Edsurge
Burlingame, CA
Betsy Corcoran's career as a journalist has taken her to Scientific American, the Washington Post, and Forbes Media. In 2011 she established EdSurge and has dedicated just about every waking moment to covering the intersection of education, technology and innovation. Throughout her career she has devoted herself to connecting edtech developers, pioneer educators, and other leaders in education and technology. Her work has reached hundreds of thousands of readers and continues to be a go-to source for information about educational technology.
Jennie Magiera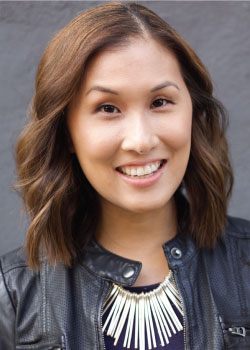 2019 Impact Award Winner
Chief Program Officer, EdTechTeam
Chicago, IL
Jennie Magiera has spent her career focusing on supporting students in the most challenging schools to ensure high quality learning opportunities for all. Her work centers around acknowledging problems and finding innovative ways to navigate them. She uses her classroom experiences to inform her work, supporting educators to create new and better opportunities for their students. She is the founder of Our Voice academy, focused on increasing teacher voice and author of the book, Courageous Edventures.
Sophia Mendoza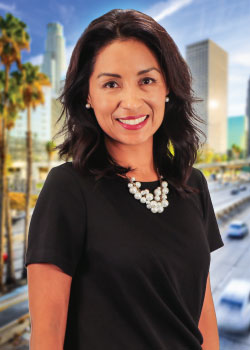 2019 Impact Award Winner
Director, Instructional Technology Initiative, Los Angeles Unified School District
Los Angeles, CA
Sophia Mendoza has led instructional technology efforts for Los Angeles Unified School District for the last four years, overseeing the implementation of digital learning practices across 400 schools. Her work impacts more than 1,000 teachers and principals who have the potential to transform the learning of more than 650,000 students district-wide. Embodying all the traits of the Leader, Learner, Citizen and Collaborator standards, she is highly regarded by her peers as a "true ISTE champion."