When you become an ISTE member you're joining a professional association that's been bringing educators together to stay on the cutting edge and improve their practice for more than 40 years. Whatever your job in education, we can help you future-proof yourself, improve your practice and reach your career goals.
Find your community
In ISTE Connect, you have access to over 15,000 educators from around the world who are just as passionate about education as you are. Join discussions specific to a job role, like Edtech Coaches or Technology Coordinators, or a subject, like digital citizenship or STEM. Build your skills
ISTE produces dozens of webinars a year, covering pressing topics like how coaches can do authentic PD when remote, connecting with all learners online, or practical topics like how to create engaging videos for your students. Reach your goals
We want to help you advance your career and reach your goals. That's why we have networking opportunities, sample résumés and cover letters for different roles in education, plus a job board to help you find your dream job.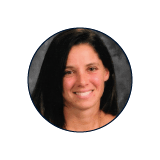 "Being an ISTE member is amazing! The opportunities are always available to continue to learn and grow as an educator. There are so many resources available right at my fingertips!"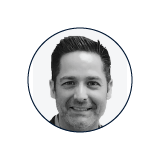 "We're winding down the initial, sudden shift to remote learning/working. It hasn't been perfect, but it has been great in so many ways. We certainly send a big shoutout to ISTE for helping us lay the foundation over the last few years as a primary support of our digital learning initiatives!"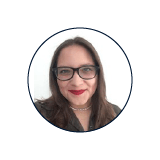 "I love ISTE! It has opened my eyes. Since joining in 2014, I have become a better educator. Nowadays I have a global vision, and I have learned so much about digital citizenship, coding, computational thinking, etc. Most importantly, I have transferred that learning to my young students."
Previous
Next

Basic Membership
$85 annually
Membership Includes
Access to ISTE Connect, ISTE's online professional learning network of over 25,000 passionate and engaged educators
Exclusive, members-only professional development, including:

Biweekly webinars from your edtech expert peers
Free access to a 2-hour, self-paced course: "Accessibility for All: Designing Materials for Every Learner"
Topic guides on topics like digital citizenship, artificial intelligence and SEL
Two newsletters sharing the latest ISTE news and the hottest member discussions
Select recordings from the latest ISTE conference
Sample cover letters and resumes, and access to a job board to help you reach your professional goals
Two ebooks, including one on the ISTE Standards

Year-round discounts on ISTE events, books and courses

Premium Membership
$295 annually
Membership Includes
All basic member benefits, PLUS:
Digital subscription to ISTE's two peer-reviewed journals ($198 value)
Unlimited ISTE Job Board postings ($379 value per posting)
Companion basic membership to share with a colleague ($85 value)
Early access to book your hotel for ISTELive
Access to VIP events at ISTELive
Free access to ALL ISTE U self-paced courses - NEW
We'll help you make the case
No matter where you are on your journey to transform learning with technology, we're here to help you make the case for becoming an ISTE member to your boss. If you and your school are just getting started, use this prewritten letter. If you and your school are already edtech savvy, use this letter.
*Membership dues are transferable, but non-refundable. Member benefits are subject to change.
Group Enrollment
Build a team of experts
ISTE group membership is the perfect way to unite the change-makers in your school and build a team of experts! Choose your group size – 10, 25 or 50 staff members – to unlock a bulk discount on basic membership and all the benefits that come with it.