In our connected world, we have the opportunity — and the responsibility — to work with and learn from other nations. Educators around the globe face similar challenges as we transform our learning environments for the digital age, and we benefit from many of the same solutions. That's why, now more than ever, we must work together to achieve what none of us can do alone.
Standards for a connected world
To strengthen the ISTE Standards and make them relevant around the globe, we tapped the wisdom of educators from nearly 40 countries during the most recent refresh of the ISTE Standards. The resulting standards released in 2007-10 can be adapted to fit the needs of students, teachers and leaders in any nation. Norway, Costa Rica, Malaysia, Japan, Australia, Philippines, Micronesia, Korea, Turkey, the United Arab Emirates, Mexico and Chile are among the many countries where educators are using the standards as a model for their information and communication technology (ICT) frameworks.
ISTE Coaching in the Arabian Gulf
To help ministries of education across the Gulf Arab States make the transition to the digital age, ISTE is collaborating with the Arab Bureau of Education for the Gulf States (ABEGS) on a coaching certificate based on the ISTE Standards for Coaches. The program, which launched in early 2014, strives to build the local capacity of teacher leaders, mentors and trainers to help classroom teachers leverage technology to update their instructional practice.

Comparing the ISTE Standards for Teachers and the UNESCO ICT Competency Framework for Teachers
The ISTE Standards and UNESCO ICT Competency Framework for Teachers are two of the most comprehensive and widely used sets of K-12 educational technology standards in the world. Both are intended to bridge the divide between old-school and connected learning. During this time of accelerated transition, education has yet to be fully "disrupted," and a broad spectrum of innovations in technology-powered pedagogy has yet to be realized. This white paper describes the similarities, differences and ways the two sets of standards can work together to achieve digital age learning.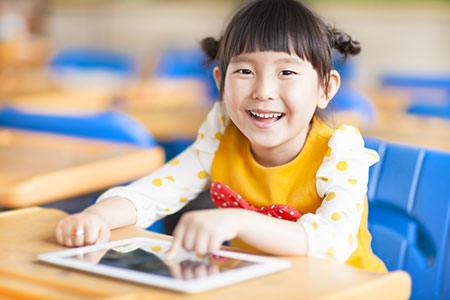 ISTE Standards are available in many languages
Volunteers have generously translated the ISTE Standards into several languages so that their reach can spread far and wide. ISTE is not responsible for errors in translation or interpretation. Links below open a PDF file.
If you're interested in creating a translated version of our standards, contactstandards@iste.org for more information.

Arabic
2016 ISTE Standards for Students - Arabic
ISTE Standards for Administrators - Arabic
ISTE Standards for Coaches - Arabic

Czech
ISTE Standards for Students One Pager - Czech

French
ISTE Standards for Students - French
ISTE Standards for Students Poster - French
ISTE Standards for Educators One Pager - French

German
ISTE Standards for Students One Pager - German
ISTE Standards for CS Educators One Pager - German
ISTE Standards for Education Leaders One Pager - German
ISTE Standards for Ed Tech Coaches One Pager - German

Russian
ISTE Standards - Russian

Spanish
ISTE Standards for Students - Spanish
ISTE Standards for Students Poster - Spanish
Essential Conditions - Spanish

Turkish
ISTE Standards for Students - Turkish

Australia
Australia's Information and Communication Technology Literacy: An Assessment Domain for ICT Literacy (2005)